Sony touts 3.6Mbps 'super 3G' Vaios
Not so fast from day one, we suspect
Sony has begun offering a Vaio notebook bundled with an HSDPA-enabled datacard supplied by T-Mobile. The manufacturer quickly claimed the kit will allow users to download data at speeds of up to 3.6Mbps.
Good luck, we say. T-Mobile isn't expected to upgrade its 3G network to 3.6Mbps until next year. When the Vaio SZ3 series ships mid-November, it'll download at up to 1.8Mbps. That's the theoretical maximum - real-world speeds are rather lower, around 1.4Mbps, though that's not to be sniffed at.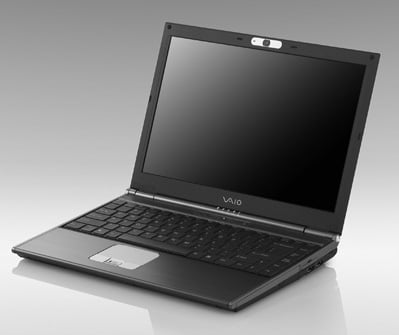 The Vaio SZ3 series comprises five models, all fitted with Intel Core Duo or Core 2 Duo processors, a 13.3in display and at least 1GB of 533MHz DDR 2 SDRAM. Graphics come courtesy of an Nvidia GeForce Go 7400 GPU. Prices rage from £1,199 to £1,899.
Only the top two models ship with the ExpressCard 34 HSDPA datacard. Both also bundle a free 30-day trial of T-Mobile's Web'n'Walk Plus data package. After the test period's up, you'll have to pay £29 a month to stay connected. There's a 3GB per month data transfer limit. ®
Related reviews