It's the information, stupid
Symantec unwraps Security 2.0 strategy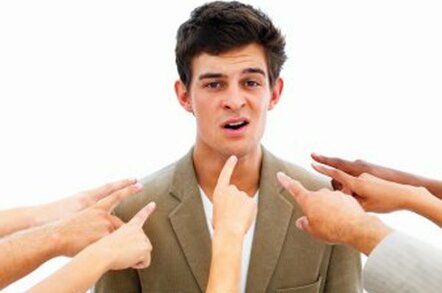 Symantec is shifting its strategy towards protecting information and interactions on the net, rather than just devices or computer networks.
The announcement of its strategy for next-generation security came with the launch of a major product revamp from the security software giant, which is facing increased competition from Microsoft, especially in the consumer security market.
Dubbed "Security 2.0", in an obvious nod towards industry hype over Web 2.0, the strategy is designed to boost confidence among both consumers and enterprises in the safety of doing business online. The approach will consist of sets of products, services and partnerships, some of which Symantec announced in a company launch in New York City on Tuesday.
For consumers, Symantec is developing products to protect identity and reputation, which it sees as essential to building confidence and trust online. Norton Confidential (a new product) provides web browsing protection, protection against online malware and anti-phishing protection via website authentication.
Symantec is hoping to partner with banks and online retailers to sell the new technology. That's in contrast to Symantec's distribution model for its internet security suites and anti-virus software which has focused on working with hardware manufacturers, software disties, download sites, as well as (to a lesser extent in its case) ISPs.
On the enterprise front, Symantec will focus more effort into helping firms meet increasingly stringent corporate governance standards, which partly involve meeting security compliance targets. It highlights data leakage or internal fraud involving corporate data as a risk in this area as a spur to developing data leakage protection technology, included as a component within its new database security and mail security products.
Symantec also said it plans to integrate multiple security products such as anti-virus, firewall, network access control, and anti-spyware into a single security management product reduce complexity and ease security management headaches.
The firm further aims to boost revenue from security consulting off its own back and through partnerships with firms such as Accenture. Symantec is also teaming up with VeriSign to jointly market identity protection technologies.
The products flesh out a data protection strategy that Symantec chief exec John Thompson has alluded to for some time, going back at least as far as a speech we heard him make at the RSA Conference last year. All this may well play well in Wall Street, persuading investors that Symantec is capable of growing its business despite new competition from Microsoft and product revamps from other playing in the consumer security marketplace, but what we'd really like to see is product development that makes Norton Anti-Virus and its more comprehensive security suites less of a resource hog, something our readers (for one) regularly complain about. ®