Ricoh Caplio R5 7.2Mp compact digital camera
7.1x optical zoom in a compact format
Review Unlike some of the digital camera brands gracing shop shelves, Ricoh can claim a long and surprisingly prestigious photographic heritage, including development of the world's first mass-produced twin-lens reflex, the RicohFlex III, which launched back in 1950 with a class-leading price and a good quality lens spoilt by soft corners...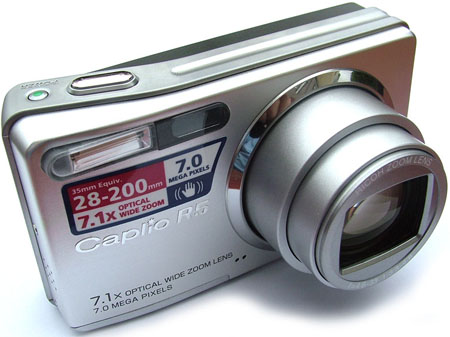 Despite some well built and dependable cameras with genuinely decent optics, Ricoh's low prices and, later, its willingness to replace traditional dials and switches with push-button electronics kept it from gaining the respect it perhaps deserved.
The Caplio R5 is a compact, mid-range point-and shoot model with a sizeable 7.1x optical zoom lens, equivalent to a 28-200mm lens in 35mm terms, and a 7.2 megapixel CCD image sensor. With only a fully auto setting or a selection of scene-based shooting modes it's aimed unashamedly at the novice or those who simply don't want to have to think too hard about their pictures.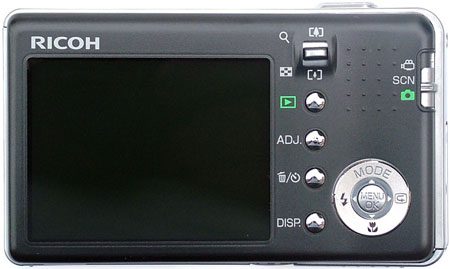 Measuring in at 9.6 x 5.5 x 2.6cm, the R5 is unexpectedly compact yet still manages to swallow the entire bulk of the lens, which when the camera is powered off retracts into the body in its entirety.