Vista-inspired Windows Mobile 6 spied on web
'Crossbow' screenshots leaked
Some nice-looking screenshots of Microsoft's next version of Windows Mobile - codenamed 'Crossbow' - have popped up on the web to show the upcoming operating system's swankier graphics.
The images come courtesy of MSMobileNews, which has a selection of shots on offer. Meanwhile, the similarly names MSMobiles has a smaller pic showing Windows Mobile 6.0/Windows Mobile 2007's Vista-like folder icons.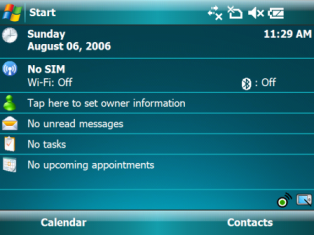 The first report provides some Windows Mobile release information, though the data was first made public in April this year. Specifically, Crossbow is due to ship to OEMs in Q4 to allow them plenty of time to get devices ready for the OS' introduction in late Q1/early Q2 2007. Crossbow is expected to give gadgets more a better telephony experience and to improve its messaging technology.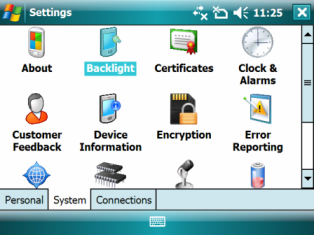 Come Q4 2007, and Microsoft will release 'Photon', the follow up to Crossbow, to developers. Photon is said to sport a new Windows CE foundation. It's due to be launched to the public Q1/Q2 2008. ®
Related reviews
Vodafone Palm Treo 750v smart phone
Sony Ericsson P990i smart phone
Orange SPV M3100 3G handset
Sponsored: Becoming a Pragmatic Security Leader