Vendors support VMware consolidated backup
Show of faith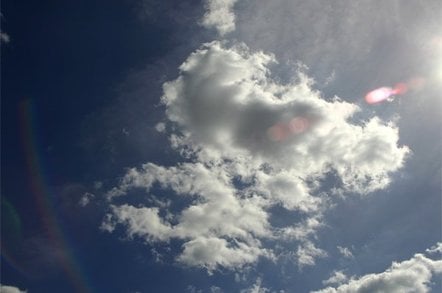 Earlier this year VMware announced the release of VMware Infrastructure 3 Enterprise Edition, the company's flagship virtualization software for x86 architecture platforms.
Among the new features in the release, perhaps the most interesting is VMware Consolidated Backup. This week VMware announced that many of the leading suppliers of backup and recovery software solutions, including CA, CommVault, EMC, IBM Tivoli, Symantec, and Vizioncore, have committed to support VMware Consolidated Backup.
This is an important announcement. While VMware Consolidated Backup is designed to make it simple and fast to back up and recover VMware virtual systems, there are few organizations that would not wish to make use of these capabilities in conjunction with their existing storage management tools.
The fact that so many of the most widely deployed backup and recovery tools have pledged to support the product should ensure that customers can make use of this new data protection functionality with few difficulties. With VMware Virtual machines now being deployed in mainstream business use there is a clear need to ensure that such systems can be protected easily.
VMware Consolidated Backup simplifies data protection of VMware ESX Servers by offloading backup to a centralized server. This allows each physical server to run more virtual machines by reducing its load and enables backup to occur safely, even during production hours. More importantly still it also becomes possible to perform full system recovery more quickly.
This announcement demonstrates that the major management software vendors now consider the VMware platform to be a tier one product. Virtual machines can help in many scenarios, but without suitable protection and management solutions in place the benefits achievable can be diluted.
VMware has always taken great pains to ensure that its management and administration facilities addressed these matters and it is abundantly clear that the major systems and storage management vendors now consider VMware to be a platform that is utilized enough to demand their full support.
It is now down to VMware and potential customers to understand exactly how virtual machines will fit into core business use. There is no one answer and organizations will need to make available the time and skilled manpower to evaluate whether such systems are for them. They must also ensure that these platforms become part of their central management infrastructure and processes, and not only with respect to backup and recovery.
Copyright © 2006, The Sageza Group