DataCore plays a SANmelody for smaller SANs
Even small servers can be virtual iSCSI storage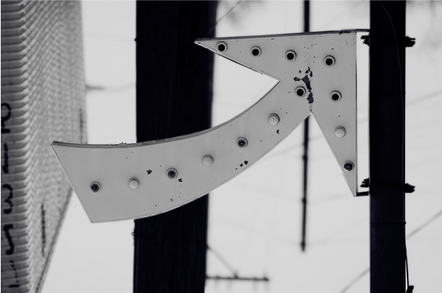 DataCore says a new entry level version of its SANmelody iSCSI storage software can turn a basic x86 server into a virtualised IP-based SAN, with features such as automated thin-provisioning and reuse of spare disk capacity.
The software, called SANmelody Virtual Infrastructure Foundation, costs just £500 and can be used with something as minimal as a single-processor server and half a dozen disks, DataCore's European director Nick Broadbent said.
He added that it enables even small organisations to get into the world of virtualised infrastructures - schemes where the elements of an IT system are virtual, including the servers, the storage and the network, and can therefore be managed and reassigned more easily.
"It gives you a very powerful centralised product that fits very nicely with an entry-level VMware suite, for example," he said. "VMware really needs a SAN, and version 3 of it supports iSCSI.
"One of the problems with SANs is people assume it means they need £100,000 of Fibre Channel switches and so on. With iSCSI, it's opened that up and made it possible for small companies."
SANmelody VIF's thin-provisioning allows a server or application to be given a virtual disk volume much larger than the physical disk space allocated to it. The volume can then be dynamically resized as needed.
"It provides the very flexible infrastructure that you can't do with standard hardware, such as high-availability replication between two different storage vendors," Broadbent added.
"Typically, it competes with somebody having to buy a Dell/EMC AX100, or similar unintelligent SATA array. The problem is those arrays are not fast, and things such as Exchange and Webservers do need performance.
"SANmelody is caching and it does the read/write algorithms on the server, so it can make SATA disk as fast as SCSI. It does like memory, but 4GB isn't expensive nowadays."
DataCore said SANmelody VIF can support up to 3TB of storage and serve it to many types of servers, including Windows, Linux, MacOS and Unix, over existing IP-based networks such as Ethernet. ®