Logitech turns wireless stereo 'phones up to 11
Bluetooth 2.0 based and iPod-friendly
Logitech will this month ship its second-generation Bluetooth-based wireless stereo headphones in the UK, the mouse maker announced this week and pitching the redesigned set not only at owners of iPods or other MP3 players, but also at computer users.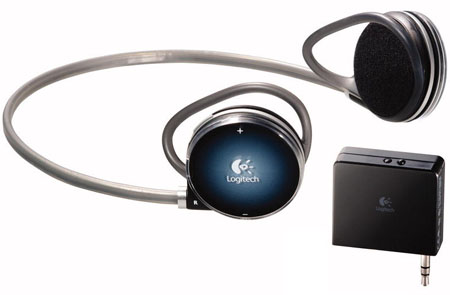 Now dubbed the FreePulse, the 60g headphones weigh half as much as their predecessors but pack in Bluetooth 2.0, a pair of 3cm neodymium speakers and enough battery capacity for up to six hours' usage.
As before, the range of the transmitter is around 10m, but the Bluetooth 2.0 radio, with the wireless standard's Enhanced Data Rate technology, allows larger files - ie. less compression - to be streamed to the 'phones with less risk of interference and break-up, Logitech said. The bundled transmitter plugs into any 3.5mm earphone socket. As before, the jack can be reposition for a better fit with your playback device.
The FreePulse will ship later this month for £70. ®
Related reviews
Logitech VX Revolution 'freewheeling' cordless mouse
Logitech Cordless Desktop S530 for Mac
Logitech Wireless Headphones for iPod
Logitech Wireless Music System for iPod