Share the Vista vision, Microsoft tells security rivals
Build it like you mean it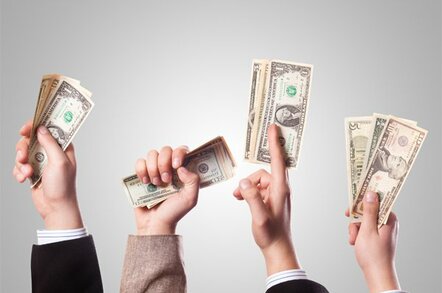 Microsoft has called on security software firms to provide more than just "basic" products for Windows Vista.
Partners must deliver more than "baseline" protection and support for Windows Vista's new security architecture to address future threats to computers, it says.
Its cry comes in response to a barrage of complaints from security software vendors, such as Symantec and McAfee, which slam Microsoft for taking "unnecessary security risks" and for potentially damaging the industry by releasing Windows Vista.
In an open letter published in the Financial Times, McAfee chief executive George Samenuk said Microsoft has "shut off" independent access to the Windows Vista kernel.
His comments follow claims from Symantec that Microsoft had withheld information about APIs for the Windows Defender anti-spyware product. Last week, Symantec representatives, with one eye to European Commission anti-trust officials, briefed the press in Brussels over its concerns. This was good timing on Symantec's part as it coincided with the commission's decision to widen its investigation into Vista's encryption and handwriting technology.
In August, Symantec highlighted problems with PatchGuard, software from Microsoft designed to thwart hackers by preventing the execution of unassigned kernel-level code, and so helping to stop denial of service attacks.
By blocking kernel extensions PatchGuard also denies security firms anything other than temporary access to the kernel. "These new technologies, along with Microsoft's unwillingness to make compromises in this area have serious implications for the security industry as a whole," Oliver Friedrichs, director of emerging technologies in the Symantec security response team, blogged.
Microsoft first floated the idea of a hardened kernel when Windows Vista was still a glint in Bill Gates's jeans. Unpopular then, security vendors were being forced to work through Palladium, the Digital Rights Management (DRM) technology subsequently renamed Next Generation Secure Computing Base (NGSCB).
Picking up the Windows Vista baton, Samenuk wrote in his FT letter: "Microsoft is embracing the flawed logic that computers will be more secure if it stops cooperating with the independent security firms. For the first time, Microsoft shut off security providers' access to the core of its operating system.
"At the same time, Microsoft has firmly embedded its own Windows Security Center - a product that cannot be disabled even when the user purchases an alternative security solution. This approach results in confusion for customers and prevents genuine freedom of choice."
Microsoft says it has supplied adequate documentation and support to partners, which should continue to work with PatchGuard. "The security threat landscape has evolved and Microsoft has to continue to evolve Windows to provide a safer, more secure computing experience," the company said.
"The solutions these partners provided yesterday need to evolve to address the threats of today, tomorrow, and go beyond the baseline protection that Microsoft needs to provide to its customers through technologies like Kernel Patch Protection [PatchGuard]." ®