Sling pitches revamped net TV boxes
Enters HD era
Sling Media will bring its HD-oriented Slingbox Pro to the UK next year, along with the Slingbox AV and Slingbox Tuner the company also announced late last week, expanding its device line-up from one machine to three.
The Slingbox Pro will replace today's Slingbox. It brings an HDMI-like port and HD support to the package, along with the multiple inputs and outputs, networkability and remote control of other AV devices offered by the original Slingbox.

The HDMI-like port isn't in fact an HDMI connector, but a proprietary output that will hook up to Sling's upcoming HD Connect add-on, which provides a set of HD-ready component-video input and output ports
Unlike the Pro model, the Slingbox AV lacks a built-in TV tuner, relying entirely on reception equipment you already possess. It too will remotely control other devices in your home entertainment hardware stack, but there's no HD support.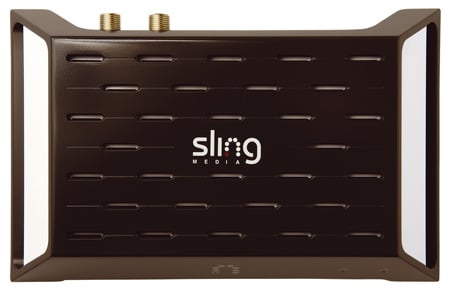 The Slingbox Tuner is fitted with reception equipment but nothing else. It's essentially a set-top box replacement that provides Sling's customary ability to watch your local TV stations anywhere else in the world that has a broadband internet connection - as must you - and feed a directly connected TV or DVR. Again, there's no HD support, and you can't control other devices.
Sling's charging US buyers $180 for the Tuner, $180 for the AV unit and $250 for the Slingbox Pro - or $300 if you also buy Sling's HD Connect component-video add-on when it ships later this autumn.

Sling didn't say when the UK versions of these products - which are available now in the States - will ship, but it did say it expects to make this information public in Q1 2007. ®
Related review