True, RIM has loaded the Pearl with the bare minimum spec these days - the camera's a mere 1.3 megapixels. It's good enough for taking the odd snap on a night out and emailing it the morning after. It's not going to replace a proper camera, but it's there as a spontaneous, for-the-moment backup should the occasion present itself.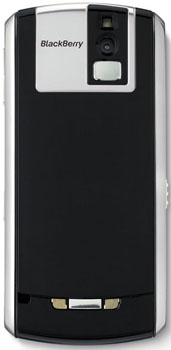 The results are good - like most camera phone pics, the colours are a little saturated as the sensor battles with low-light surrounds, but they're good enough to see who was degrading themselves after one too many pints of Stella.
Find yourself in near-dark surroundings and there's a flash to blind your fellow partygoers. It'll whiteout anyone too close to the frame, but at least you'll be able to find out what they were up to when the hangover haze has passed.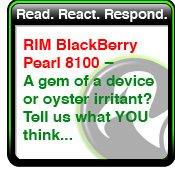 To BlackBerry converts, the keyboard will be second nature, but if you're more accustomed to your T9 or a full QWERTY job then it's going to take a bit of breaking in. Imagine a QWERTY keyboard, but with only half the number of buttons necessary.
With two letters per key, some predictive text-alike software kicks in to make sense of what you're trying to type. With fewer permutations than a standard numeric keypad, it's far more accurate and after a little practice you'll never want to go back.
Don't get lost on the good looks and fun extras, though - this is still a BlackBerry through and through.
Email setup is a cinch. For consumers, there's the BlackBerry Internet Service - just enter the details for your existing email account into the appropriate boxes on a webpage and before you know it, email will start popping up on your handset like text messages.
Sponsored: Practical tips for Office 365 tenant-to-tenant migration