HP's Dunn takes defence to Washington
Not Dunn arguing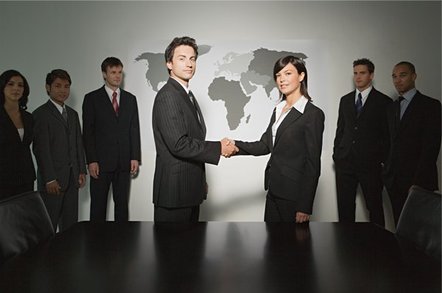 Patricia Dunn, the recently ex-chairman of HP, is to appear before a Congressional committee later today to defend her actions in spying on board members and journalists.
She insists that other board members were aware of what was going on and that sorting out HP's divided and "famously leaky board" was a main priority when she started as chairman.
Dunn's written evidence was released by the Committee of Energy and Commerce - there are Pdfs from Dunn and Mark Hurd available here.
Dunn defends the action she took and the need for such action. She says: "That certain steps taken during the investigation went well beyond what was appropriate does not undermine the importance of the Board's mission in this matter." She said she didn't hire the private investigators, they were already under contract to HP.
Dunn insists that although she authorised the investigation she did not feel in charge of it. It was overseen by finance director Bob Wayman, who usually investigated such leaks, and he ran the actual probe.
Mark Hurd, HP's current CEO and chairman, also gave evidence to the Committee. He apologised that the "inquiry of leaks to the press of sensitive company information from within the HP board became a rogue investigation that violated HP's own principles and values."
As for his responsiblity for what happened Hurd told the Committee in written evidence: "I wish I had asked more questions. There are signs I wish I had caught.
Hurd said:"I was appraised of the existence of the investigation by Ms. Dunn, but I was not involved in the investigation itself."
Hurd and Dunn will give oral evidence and answer Committee questions later today. HP lawyers and other execs including the company's recently resigned ethics officer will also give evidence.®
Sponsored: Detecting cyber attacks as a small to medium business