Accenture heads for NHS exit
Contracts squeezed them out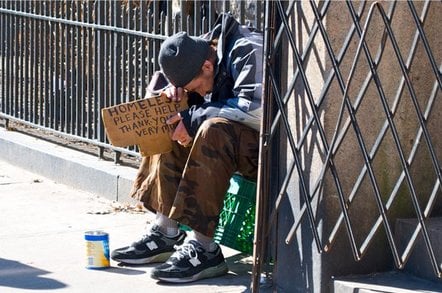 Accenture is reported to have been finalising negotiations to hand two much maligned NHS contracts worth more than £2bn over to rival CSC.
Accenture was reported to be in talks last night to work out how much it should be paid by the UK's National Health Service for work it had already done since it signed contracts in 2003 to provide IT systems as part of the £12.5bn National Programme for IT.
CSC will be making a statement later today. Accenture refused to comment, but has been rumoured for months to have been trying to renegotiate its way out of tight NHS terms for its local service provider (LSP) contracts with North East and Eastern regional health trusts.
"All the LSPs suffered [because] they went in overwhelmed by the value and totally underestimated the resources they would have to put in," said one source close to the deal.
The contractual term that prevents suppliers getting paid anything till they delivered finished work has been particularly tough on suppliers required to make significant upfront investments on an ambitious project that was criticised for being ill prepared from the start.
Phil Sissons, once supplier liason manager for NPfIT, and now a consultant, said: "We might like a [contractual] clause that says the supplier wont get paid till delivered. [But] when you couple that with delivery against an undefined specification, like the National Programme, the chances of getting paid are very low."
Other LSPs had renegotiated their contracts when the opportunity arose, said sources. Fujitsu is said to have renegotiated onerous terms out of its NHS contract when IDX, its primary software supplier, failed. BT is said to have sought the same when it ditched its supplier, GE Healthcare.
CSC is thought not to have found an opportunity to escape onerous terms, but has got round the problem of having the same software supplier as Accenture, the troubled iSoft, by agreeing with NHS IT agency Connecting for Health to deliver stop-gap versions of the software till iSoft finishes its delayed new versions.
It was expected that Accenture would be paid £100m for work already done. Yet its investment on the project to date has been so hefty that it is expected to report losses on the deals of $450m when it releases its results today.®
Sponsored: Minds Mastering Machines - Call for papers now open