Red Hat grapples with Wall St over JBoss
Not a good Q2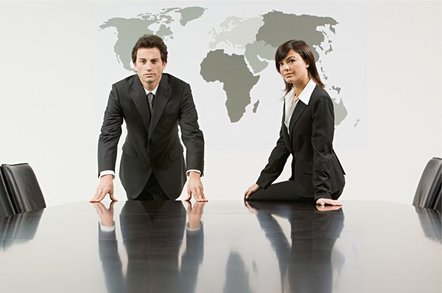 Red Hat was grilled by Wall Street today on plans its for JBoss after profits took a nose-dive in Q2.
Chief executive Matthew Szulik fielded question after question on finances, business and technical tactics for the recently acquired company by an analyst crowd clearly trying to figure out its impact on Red Hat.
Analysts were up in arms after Red Hat reported a 74 per cent increase in expenses and a 33 per cent drop in net income, as JBoss's operations were assimilated during the quarter and Red Hat sales people were taken off the front line to train them in selling JBoss.
Red Hat also underperformed on earnings, leading one analyst to ask whether Red Hat had factored in assimilation of JBoss before making its Q2 forecast.
Szulik rallied by painting a rosy picture of the market for combined JBoss and Red Hat services - such as the Red Hat Application Stack launched last week. The plan appears to be: get existing Red Hat customers onto JBoss subscriptions and then expand.
That means selling Red Hat and the combined JBoss application server, business rules engine and enterprise service bus (ESB) to users outside of JBoss' traditional developer-centric customer base.
"Every customer I visited this quarter is running JBoss," Szulik said. "Once we establish the technical capability and referencibility that provides the short term ability to monetize them, we will move into production environments, business processing and rules environments."
Szulik continued that the combination of JBoss and Red Hat Enterprise Linux (RHEL) 5.0, due in the first quarter of 2007, would also help Red Hat's network of partners. The stack, Szulik said, will deliver a low-cost, high-value platform for the channel, noting JBoss had no channel presence in markets where Red Hat is strong.
On the drawing board is a Fedora-style project for JBoss, headed by Marc Fleury, general manager of the JBoss division . "Marc Fleury is going through the pros and cons on that," Szulik said. "I don't think it would work any differently to the RHEL subscription model."
In Q2 Red Hat net income fell a third to $11m while earnings per diluted share dropped four cents to $0.05 on revenue that increased 51 per cent to $99.6m. Operating expenses came in at $73.8m, an increase of 74.8 per cent. Wall St had expected expected $97.1m revenue and ten cents per share earnings.
JBoss contributed $7m to the second quarter and - Red Hat said - is on track to reach its target of between $22m and $23m net income for the full fiscal year.®
Sponsored: Webcast: Why you need managed detection and response