Sony ships first EV-DO Rev A equipped laptop
WAN, WLAN? Thank you, ma'am
Sony has begun pitching the first EV-DO Revision A-enabled notebook to Sprint customers, touting the machine's readiness for the carrier's soon-to-be-upgraded PowerVision network.
The Vaio VGN-TXN10 sports a carbon-fibre chassis into which Sony has fitted an 11.1in XBrite display, an ultra-low voltage Core Solo single-core processor, dual-layer DVD+R/RW optical drive and almost every wireless technology you can get in a notebook. In addition to EV-DO Rev A, the 1.3kg (2.8lb) TXN10 packs in Bluetooth and 802.11b/g.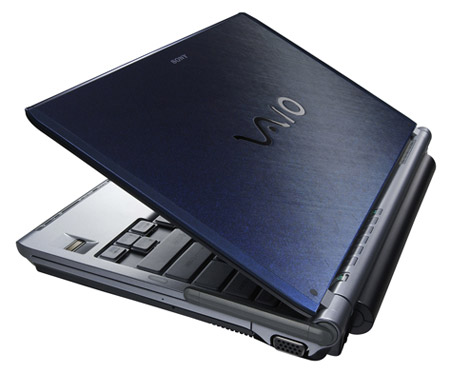 Sprint's PowerVision network current provides standard EV-DO downloads speeds of up to 2.5Mbps but upload rates of around 150Kbps. The Rev A upgrade boosts those maxima to 3.1Mbps and 1.8Mbps, respectively, though Sprint cautiously warns users to expect real-world speeds of 450-800Kbps for downloads and 300-400kbps for uploads.
Sprint began upgrading its EV-DO network to Rev A this year, though it's not due to be accessible to the public until Q4.
Sony's new Vaio, meanwhile, will go on sale this week for around $2,300 and will be offered in a choice of four colours: charcoal, platinum, sienna and slate blue. ®