AMD opens Opteron to all some
If you pay, you can fill our slot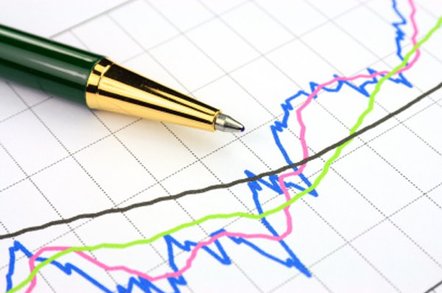 AMD has expanded its friends and family program in an obvious way by allowing partners to plug their CPUs, accelerators and other components directly into Opteron processor sockets. AMD's unveiling today of Torrenza 2 - aka the Torrenza Innovation Socket - builds on an existing deal that let third parties tap into the company's Hypertransport technology. Now, AMD has agreed to open up the entire Opteron socket specifications to preferred partners willing to pay a licensing fee. As a result, customers could start seeing some odd but fantastic motherboards with, for example, a mix of Opteron and Cell chips or even an UltraSPARC T1/Opteron combo.
The Torrenza brand may sound silly, but the concept behind it is sound. AMD has proved more willing than Intel to reveal its hardware IP to partners, and, in return, partners have shown great interest in flaunting their wares via Hypertransport. Thus far, Intel has been reluctant to free up its Northbridge in a similar manner or to promise a more open architecture when it moves to Opteron copy chips outfitted with its CSI technology. The market for add-on components for Opteron chips is young but promising. Companies such as Pathscale lauched their InfiniPath HTX Adapter for AMD's architecture first and then followed with Intel gear that plugs into PCI Express. DRC and XtremeData have taken the process one step further with FPGAs that already plug directly into Opteron sockets. The companies, however, had to reverse engineer AMD's design.
Now companies such as Sun, IBM, Cray and Fujitsu have agreed to pay for an Opteron socket license.
Not everyone can access AMD's program, making it open but not wholly open.
"We will want to open it up and license it to people that have the capability and staying power and support that meets the enterprise standards associated with Opteron," AMD SVP Marty Seyer told us.
IBM and AMD have already teamed on a supercomputing win at Los Alamos Lab where they'll be combining Opteron- and Cell-based servers. In the future, such chips could sit together on the same motherboard. Likewise, Sun could put its mutli-core UltraSPARC T1 chips on an Opteron motherboard, giving the industry standard server market some serious flash.
DRC's CEO Larry Laurich applauded AMD's move.
"This invites more competition in one sense, but I think it benefits the market as a whole," Laurich said. "I think AMD is being smart and aggressive."
XtremeData, which also makes FPGA accelerators for Opteron sockets, already has plans in place to deliver a new product for AMD's Socket F designs. It should start shipping gear in the next six months, said CEO Ravi Chandran.
"Everything is going to Socket F very soon," he said. "That has always been on our roadmap."
The company plans to release some novel server appliances for the data warehousing and medical imaging markets. The systems will have Opteron chips and FPGAs on the same motherboards, along with the Postgres database.
The presence of all these accelerators and add-on components is adding some real oomph to the x86 server market. It will be interesting to see how Intel responds. ®
Sponsored: Beyond the Data Frontier