Firm fits standard rechargeable batteries with USB
Computer connectable
No, they're not the latest USB Flash drives in a fancy casing - Moixa's USB Cell products are real batteries, charged using a spare USB port. Which, if you think about it, is genius: no cables, no special adaptor just plug 'em into your computer every so often.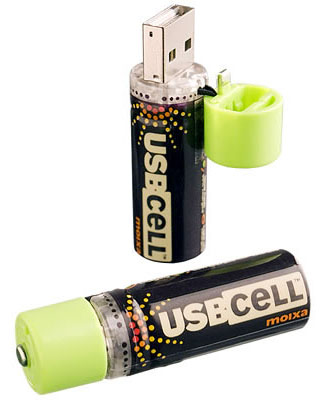 When so connected, the AA-format, 1,300mAh batteries take about five hours to gain a 90 per cent charge. Each battery has its own charging indicator light, though it doesn't appear to offer a low-charge warning, which would be handy.
Moxia wants £13 inc. P&P for a pair of AA batteries, which isn't cheap, but works out better value than disposable alkaline batteries in the long run. Moxia also has a 9V block battery in the works, along with a set designed to match the power packs of popular mobile phones - again, all recharged using a USB port.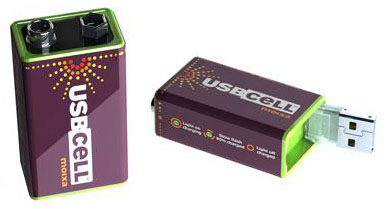 The AA cells are available now from Moixa's website. ®