Microsoft sets attack dogs on 20 'illegal' dealers
Lawsuits galore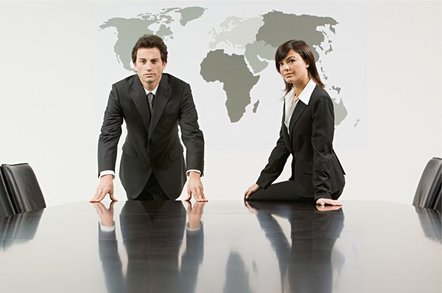 Microsoft today revealed lawsuits in nine US states against 20 resellers accused of selling counterfeit software or engaging in hard-disk loading.
We are unfamiliar with the term hard-disk loading, but Microsoft is on hand with the following definition: "The installation of unlicensed software on computers that are then sold to unsuspecting businesses or consumers."
The company is keen to spread the word that counterfeit software carries risks beyond the fact that you may end up paying twice for the same programs when your corrupt dealer has been exposed.
An MS study of 348 counterfeit WinXP disks conducted in June and released today revealed that one in three would not install on a PC. The remaining counterfeit disks "proved to have risks due to tampered code, which could result in denial-of-service attacks, bypass of password protection and application memory corruption".
The list of resellers and their alleged copyright infringements is at Microsoft.com. You can find more details on the study at the same place. ®