10Gig Fibre Channel is dead, says Emulex
But keeps pushing SAN virtualisation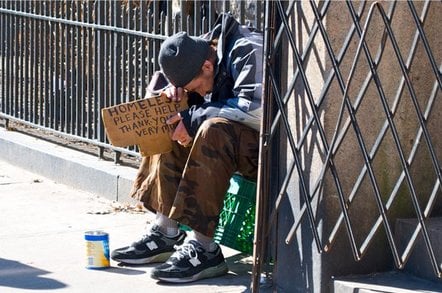 Attempts to converge data networking and storage networking on a single 10Gig physical base have failed, according to a veep at at SAN technology supplier Emulex.
Mike Smith, executive veep of worldwide marketing, was speaking as Emulex announced its latest forays into SAN virtualisation, adding support for Cisco VSAN (virtual SAN) fabrics within its LightPulse host bus adapter (HBA) range, and finally moving its Aarohi-derived AV150 storage processor, which can add intelligence to a SAN switch, out of beta and into production.
Smith noted that Emulex's purchase of Aarohi back in April also bought it 10Gig networking technology, which it plans to use to break into the emerging market for converged data and storage networks based on Ethernet.
He said though that this doesn't extend to SANs, despite attempts by the standards bodies to make 10Gig Ethernet and 10Gig Fibre Channel physically compatible. Instead, the SAN vendors, flushed by the success of 2Gig and 4Gig Fibre Channel, plan to double and redouble that technology - which is ultimately based on an old fibre networking spec called FDDI.
"The industry has coalesced around 8Gig Fibre Channel as the next standard," he said. "10Gig is still there for inter-switch links, but it won't exist as an end-point because it's not compatible with 4Gig. I think it's a dead-end.
"We have 8Gig prototypes and test silicon already rolling out, the trick will be to manufacture it in volume. Then 16Gig may be along by 2015."
The key, he said, is that Fibre Channel is out there already and widely used, leaving technologies such as Ethernet SANs in the unenviable position of trying to displace an entrenched incumbent. Meanwhile, 2Gig Fibre Channel is backwards-compatible with 1Gig, 4Gig with 2Gig and so on.
"One thing we've learned is that enterprise customers are very conservative, and when they deploy an infrastructure they're in it for the long term. Whether the transition is 4Gig to 8Gig, or Fibre Channel to 10Gig Ethernet, it takes many years and they will overlap for a long time."
One thing that will come in sooner is SAN virtualisation, Smith claimed. He said that at the moment, virtual machines attached to a SAN are not properly decoupled from their storage because all the servers on a physical machine share the same HBA.
"Application portability is really only possible if the storage is truly decoupled from the servers," he said.
"But if you have a virtualised server running multiple applications, and connected to the SAN then all its apps are in the same zone and can see all the attached LUNs (volumes). That's a concern for managers who like to have dedicated storage. The hypervisor provides some tools but they operate at the server level, not the storage level.
"So we have developed virtual HBA technology - you have unique SAN IDs right up to the application layer, so each application can be zoned independently. We're working specifically with Cisco's VSAN, but it's all within industry standards."
As for the AV150, its first big customer was McData, which used it to build a storage virtualisation blade for its directors, but McData is now to merge into rival Brocade.
Smith said he believed the McData relationship would continue, but added that the AV150 could also be used to add virtualisation to SAN appliances. He noted that software developers such as FalconStor, Kashya and StoreAge have said they will port their SAN virtualisation applications to the AV150, as it means they no longer need to run on a separate server within the SAN.®