Nintendo: Wii to come to Europe on 8 December
Pricing, games details announced
Nintendo will ship its Wii console in Europe on Friday, 8 December, six days after the machine's Japanese debut and three weeks after the next-generation gaming system ships in the US. Wii will retail for around £179/€249, Nintendo said.
European Wiis will bundle Wii Sports, Nintendo revealed. Other titles will cost between £34/€49 and £39/€59. Some 15-20 games will ship at launch, the company added.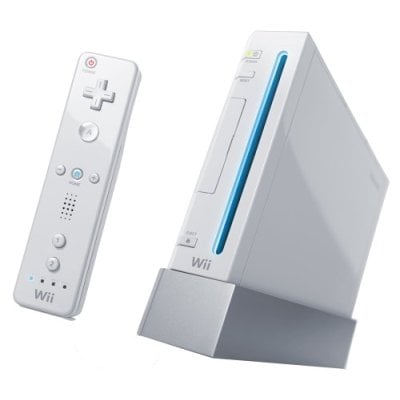 Games going on sale in the initial batch include Wii Play and The Legend of Zelda: Twilight Princess from Nintendo, and Red Steel, Need for Speed: Carbon, Tony Hawk's Downhill Jam, Disney/Pixar's Cars and Super Monkey Ball Banana Blitz.
Some 15 titles from old Nintendo consoles will be made available via download at launch time, with 5-10 further titles being added to the list every month. However, Nintendo didn't say how much these games will cost European buyers.
Yesterday, Nintendo said the Wii would go on sale in the US on 19 November for $250. The day before, the Japanese launch date was named as 2 December. There, the console will cost ¥25,000 ($213/£113/€168). ®