Spammers feel the pinch from Feds
Sanctions against botnet operators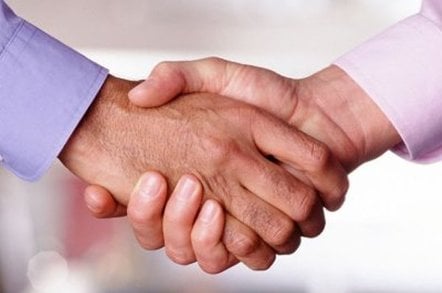 The Federal Trade Commission, the US consumer rights watchdog, has succeeded in shutting down four illegal spamming operations judged to have breached federal anti-spam laws. Targets of the lawsuits included an operation that offered the supposed chance to "date lonely wives" and two outfits that allegedly bombarded unwilling recipients with lurid ads for pornographic web sites, sent via compromised PCs.
Cleverlink Trading Limited and its affiliates agreed to pay a fine of $400,000 to settle FTC charges that their lonely housewives spam violated federal law, by featuring misleading headers and deceptive subject lines, contained no opt-out positions or any disclosure that email contained sexually explicit content. Injunctions against further transactions of the CAN-SPAM Act and Adult Labeling Rules were imposed against Cleverlink and its affiliates: Real World Media, Brian D. Muir, Jesse Goldberg, and Caleb Wolf Wickman. The settlement obliges Cleverlink to monitor its affiliates so as to guard against further transgressions against anti-spam laws.
In a separate suit, the FTC charged that Zachary Kinion sent spam hawking adult sites, cut-price mortgage deals, and supposed privacy software. He allegedly paid other miscreants to send spam messages for him through the compromised machines of innocent third-parties. A settlement announced this week bars Kinion from sending emails that violate the CAN-SPAM Act. He was also ordered to pay a fine of $151,000, the estimated revenue he raked in from his illegal spamming, suspended because Kinion is broke.
Another spam operation, targeted by the FTC lawsuits, used zombie botnet networks of compromised PCs to hide the source of the sexually explicit spam. The FTC's settlement with William Dugger, Angelina Johnson, and John Vitale calls for the defendants to hand over $8,000 in ill-gotten gains accrued from their anti-social spamming operation, as well as agreeing to avoid further violation of federal anti-spam laws.
Lastly, the fourth lawsuit targeted a professional "button pusher" who used spam to drive traffic to Web sites run by third parties. In order to conceal the source of ads for porno web sites and drugs, Brian McMullen (trading as BM Entertainment and B Pimp) sent junk mail through compromised Windows PCs, a clear violation of the CAN-SPAM Act. A settlement reached between the FTC and McMullen bars future CAN-SPAM violations and imposes a judgment of $24,193, suspended based on McMullen's inability to pay. In addition to this civil lawsuit settlement, McMullen has pleaded guilty to criminal charges related to spam and unauthorized possession of credit cards. He currently is awaiting sentencing for these offences. ®