Hotshot to revive Gov. procurement
OGC takes third way (BS)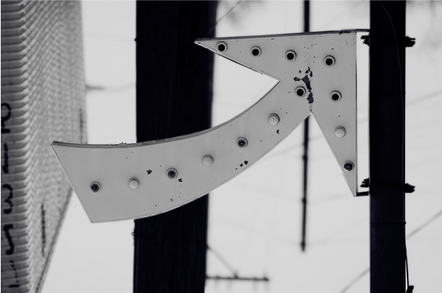 OGC Buying Solutions has replaced its chief executive with a jazzy international marketing cheese charged with reviving its bedraggled reputation.
The British government's procurement agency, which handled £2bn of government business last year, has built a reputations for squeezing suppliers till they give blood, favouring multinational behemoths over indigenous small firms, running public sector procurement like Frank Spencer, and failing to persuade enough government buyers to use its services.
Enter Alison Littley, the fixer. Billed as a "shrewd, on the ball" operator from the highly competitive drinks industry by her colleagues, she is going to change the face of the OGC, if not the body.
She was at Diageo for the last seven years as director of what was called global demand and marketing procurement. Her job was made redundant in August, according to Marketing Week, after a restructure.
She steps in at the end of a four year contract by Hugh Barrett, whose traditionalist style colleagues refer to as "sedate".
A former project director with BT, Barrett was bought in to establish OGC Buying Solutions (OGCbs) in 2002.
Now, said an OGC spokesman, a different sort of management style is required: "The drive of OGC Buying Solutions has changed now. We need someone to drive it hard," he said.
The tail end of Barrett's tenure was frayed through scuffles with suppliers who were upset with the new framework agreements introduced over the last year. They were designed to satisfy new EU procurement rules, though critics say the bureaucratic interface its established with the market were stiffer than required by law.
Industry has been negotiating and bitching over OGCbs's new frameworks for over two years, and long since they were awarded. The problem is that only a select few get its seal of approval, and therefore, an easy slice of £2bn+ public money.
Yet a more serious problem for OGCbs is that, though OGC behaves like it's the only framework in town, it's not; and it's not necessarily the most attractive either. Public sector buyers are said to be shunning its frameworks for their own.
Terry Street, procurement consultant at Socitm, said: "Much as we predicted, the new frameworks are less attractive certainly to local authorities. And there's increasing scepticism as to whether they meet the local agenda."
How can one of a handful of companies awarded a national framework have what a local buyer needs, they are asking.
OGC Buying Solutions was also criticised for making it harder for small firms to win government business, when it had intended to make it easier. Small firms still can't compete for business through OGCbs, said Street. So they settle for subcontracts handed down through "several layers of middlemen" who all want their cut.
Then there are those suppliers who are still griping over losing framework contracts at the start of the year. And not forgetting the palaver over the new frameworks, which did not appear to have helped when they were finally introduced - suppliers were coming and going from the final, final lists like bit part players in a bedroom farce.
The OGC spokesman said Littley was aiming to smooth over relations with suppliers. How come, people are asking, there was such a furore in the IT industry over the way the framework contracts where let, when Diageo, apparently, manages to avoid this sort of mess?
Well, in the private sector big customers are run as authoritarian hierarchies: when they say jump, suppliers say how high because that's the way the power is balanced. In the public sector, buyers have to be persuaded to use an agency like the OGC as much as the suppliers. Only a marketing whiz can pull that one off.®