Dell launches AMD-based desktops
Entry-level systems
Dell has announced its first desktop PCs based on AMD chips. Both machines are pitched at entry-level business and mainstream consumer buyers.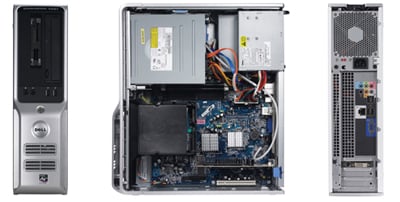 The Dimension C521 and E521 are both offered with a variety of Sempron, Athlon 64 and Athlon 64 X2 processor options, all of which clip into the machines' Nvidia integrated nForce 430 chipset, though a range of ATI Radeon X1300-class graphics cards are offered as build-to-order extras, courtesy of the single x16 PCI Express slot. E521 buyers can also add a SoundBlaster X-Fi XtremeMusic card.
The machines ship with up to 4GB of DDR 2 SDRAM and can take up to four 3Gbps SATA drives - the C521 has a single 5.25in drive bay and space for two 3.5in units, while the E521 can take two 5.25in and three 3.5in drives. Both PCs feature six USB 2.0 ports - two at the front, four round the back - 10/100Mbps Ethernet, 7.1 audio, and one x1 PCI Express slot and an old-style PCI connector.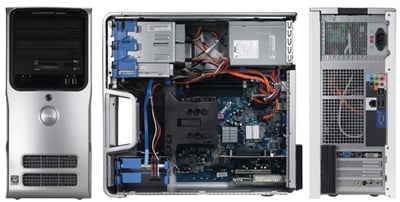 C521 and E521 prices start at $359/£279 and $329/£499, respectively. ®