Sky responds to DRM headache
'We don't do unprotected'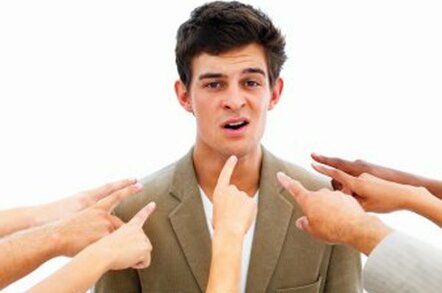 Sky by Broadband (BSKyB) customers are a quiet bunch, according to a BSkyB spokesman. In fact, they're as silent as the Sky Movies website right now as it continues to display a statement about waiting for an "essential update" from its "industry partner" Microsoft.
BSkyB is a "free" service exclusive to Sky digital customers who subscribe to Sky Movie channels one and two, and want access to movie classics and sports highlights via their broadband connection.
But as we reported yesterday, a flaw in the Microsoft digital rights management (DRM) software which is supposed to protect movies from being copied has once again been cracked.
BSkyB spokesman Phil Evans told The Register: "We know as much about it as you do right now." He also confirmed that there is no indication as to when Microsoft will provide an update to the software.
The official BSkyB statement on the DRM software debacle, which will potentially affect media companies worldwide, reads: "We took this step as a precaution after Microsoft said it was working on an update to its Digital Rights Management software."
It goes on a bit about how BSkyB values its customers, and that it has "pioneered legal downloads". It's not only your "flexible" movie friend, but apparently the success of the website proves its customers have an "appetite for such services".
Well, they're going hungry at the moment.
The statement goes on to apologise "for the inconvenience caused by this temporary interruption", but says it's being "responsible", playing it safe, and ensuring the service is used as intended, as a legitimate movie download website.
It remains closed until Microsoft provides an update. So, right now, it's not so much Hollywood blockbusters as Hollywood busted. ®
Sponsored: Webcast: Why you need managed detection and response