California close to charging HP officials
Spy in our state, will you?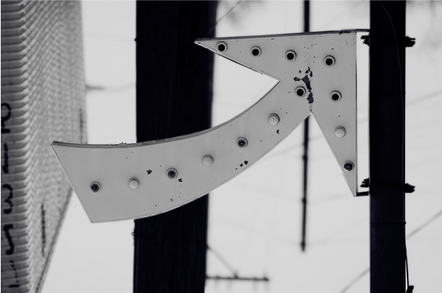 It's looking less and less likely that HP will be able to fend off all of the legal issues around its spy scandal on the third parties it hired to investigate employees, directors, reporters and reporters' relatives.
California Attorney General Bill Lockyer said in an interview that his office is now armed with enough evidence to go after both HP and its partners and could do so next week. The AG's office spokesman, however, provided a broader timeline in an interview today with El Reg.
"The operative position from our office is that we are not confining ourselves to any timeline," spokesman Tom Dresslar said. "We will continue doing our job as long as it takes. It could happen next week; it could not happen next week."
He added that the AG's office thinks it will file charges against HP staff over the spy scandal.
It's likely that those involved will be charged with violating three statutes covering unauthorized access to computer data, wrongfully copying data and unauthorized access to personal information such as Social Security numbers. HP has confirmed that its team of hired investigators impersonated suspects in its spy probe to gain access to their phone records.
So far, the news organizations tied to the spy probe have been reluctant to say whether or not they intend to pursue legal action against HP and its partners. The Wall Street Journal, for example, handed us a "no comment," while CNET issued the following statement.
"CNET Networks takes this situation most seriously. These actions not only violated the privacy rights of our employee, but also the rights of all reporters to protect their confidential sources. We are continuing to gather all relevant facts and to analyze appropriate next steps. We have requested that HP provide us with a full accounting of all actions taken in connection with this matter."
Rather surprisingly, given the nature of the beast, the names of the firms hired by HP to spy have remained secret.
HP yesterday took the unusual step of addressing its mistakes by saying it will promote CEO Mark Hurd to Chairman come January. That'll teach him.
HP now faces the very real possibility that members of its board will soon be accused of felonies. People found in violation of the statutes at hand face up to three years in prison. ®
Sponsored: Webcast: Why you need managed detection and response