Dell 4 EMC 4 eva?
Dell 2.0 - the Rollins experience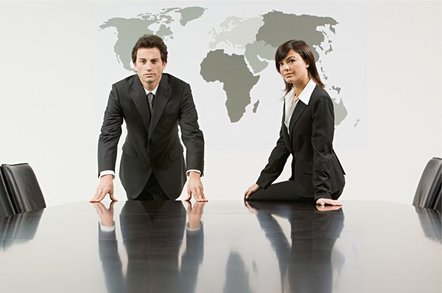 Dell gets to keep pretending to be an enterprise storage player with a new extension of its deal to rebadge low-end EMC kit.
The arrangement, which began in 2001, will now run until 2011. It's an important deal for both players - Dell accounted for about $360m of EMC's Q2 revenues, or around 14 per cent. Analyst house TBR reckons Dell will have been able to put the squeeze on EMC with the new contract, demanding a greater share of the Clariion margins.
Dell's statement said: "From the outset, Dell and EMC implemented a unique model of sales, marketing, engineering, and manufacturing collaboration to leverage each other's strengths to deliver compelling value to customers."
Dell would still presumably like to develop its own storage range, rather than just being an EMC reseller. With the bottom line dominating strategy at Dell right now, that plan looks to be on the backburner for a while.
Dell is punting its tightness with EMC as a prime example of "Dell 2.0" - the plan the board has come up with to wrangle the firm back onto the growth curve.
CEO Kevin Rollins told journalists: "The Dell experience is the number one priority of the company. It is where we are going to invest this year and for the long-term to provide the best customer experience, bar none."
Responding to criticism of his chief exec, Michael Dell said: "If you want to blame somebody you can blame me too.
"Our company will continue to grow and prosper and do well. Any press speculation on [ousting Rollins] is completely useless. It's not going to happen."
Money saving tweaks to the supply chain are going to happen for Dell 2.0 though. The firm said it would be announcing a new factory in Western Europe soon. ®