IBM beefs up storage portfolio
Ups stakes in the storage race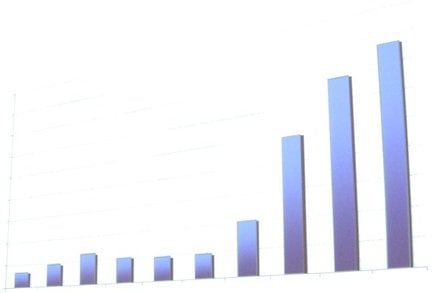 IBM recently released details of enhancements covering a huge swath of its storage platforms, including enhanced disk solutions for organisations ranging from SMBs to large enterprises, as well as a data retention system, and a new warranty offering for the IBM System Storage DS6000 series.
Two new top-of-line models, the IBM System Storage DS8100 Turbo and DS8300 Turbo, provide high performance and are among the first available with 4GBps FICON support. The platforms also offer tiered storage options within the single system and three-site Business Continuity/Disaster Recovery solution options.
The new DS8000 Turbo line up carries a base system list price of $213,400, 25 per cent lower than for previous comparable systems.
IBM also announced enhancements to the IBM System Storage DS6000 which will now support low-cost Fibre Channel ATA (FATA) drives, tiered storage options, and TPC for Replication. The DS6000 Series now has a one year standard warranty and the option for a new flexible Enterprise Choice option for warranty extensions, allowing customers to choose a 24/7 warranty for an additional one year to three years in one-year increments when ordered at the time of original purchase. Entry list price for the DS6000 will be $102,600.
The company also announced new enterprise offerings and gateway solutions that are based on NetApp technology with the IBM System Storage N7600 and N7800 platforms offering support for Fibre Channel and SATA disk drives and provide simultaneous NAS, iSCSI and 4Gbps FC SAN connectivity.
The systems can scale to 504TB of physical capacity and come with over thirty-five advanced software tools including the new FlexShare and MetroCluster features. Two enterprise gateway models, the N7600 and N7800 Gateways, utilise the same technology and include options to attach to IBM, Hitachi, and HP storage subsystems. The N Series appliance models will have an entry list price of $140,500 while the N Series Gateways will quote a starting list price of $113,500.
IBM also enhanced its DR 550 and DR550 Express platforms to make use of a new storage controller (DS4700) and storage expansion (EXP810) to provide greater flexibility, scalability, and price-performance, as well as offering a SCSI adapter for 3996 optical disk system support.
It has long been said by computing professionals that storage lacks glamour, and is in IT terms neither "sexy" nor exciting. However, the last couple of years have seen the storage sector gain more visibility than in the rest of its history and this week these releases mean that IBM has now refreshed the vast majority of its disk line up as earlier this month the company expanded its mid-range offerings, the IBM System Storage DS4000 line, to provide increased capacity and overall performance while adding enhanced data protection and duplication features.
The huge amount of work visible in the development of IBM's disk storage portfolio is impressive. It is readily apparent that the company is working hard to deliver a comprehensive range of storage platforms to meet the needs of a very diverse range of organizations.
In this the company has been remarkably successful. IBM now boasts an impressive array of platforms scaled to appeal across the board, each of which has good design build.
Perhaps of more importance than the cold speeds, capacities, and acquisition costs of the platforms, IBM has also invested considerable efforts to ensure that the management capabilities and administrative features of the solution allow them to be used to support a wide range of both business-critical and business-routine systems.
The major challenge is now for IBM to market the new platforms effectively, especially via its extensive, and growing, partner channels. The technology is now very good and IBM has to garner mindspace so that potential customers automatically recognise IBM as a leading storage and storage management vendor.
It will be interesting to see how quickly and how widely IBM System Storage permeates the storage-buying public. There is much potential here for IBM but the competitors are also busy. We fully expect to see the storage race to continue unabated for the foreseeable future.
Copyright © 2006, The Sageza Group
Sponsored: Becoming a Pragmatic Security Leader