A third of dodgy emails are phishing attacks
Whatever happened to mass-mailing viruses?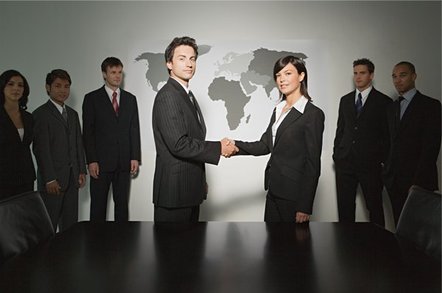 The lazy, hazy days of summer witnessed a continuation of the ongoing shift from large-scale virus outbreaks toward phishing and more targeted attacks, according to a study by net security firm MessageLabs.
Online criminals are developing sophisticated new phishing attacks and Trojans that exploit widespread vulnerabilities, such as the much publicised MS06-040 vulnerability. Instant messaging and social networks, as well as ecommerce sites, were also targeted by various attacks last month, the UK-based managed services firm reports.
Phishing attacks, as a proportion of all virus and Trojan activity, accounted for almost one-third of all threats in August 2006 compared to one-fifth of all threats the previous month. MessageLabs has observed a steady rise in the number of phishing attacks since 2005, which now account for 30.7 per cent of all malicious emails. Phishers are also casting their nets wider, for example, by launching attacks on users of social networking site MySpace, rather than sticking to old favourites, such as online banking websites.
Trojan attacks, many targeting the MS06-040 vulnerability in Windows Server services, were also commonplace. For example, a Russian spammer was able to exploit unpatched servers using the infamous Pro Mailer DMS spam software and its advanced "spam-cannon" technique. This technique, which employs a powerful mail-merge of addresses with preset spam templates, enables the spammer to maximise throughput and distribute millions of junk mail messages per hour through a single compromised computer.
The global ratio of spam this month is 64.5 per cent, an increase of 1.8 percentage points from July, partly fueled by spam-cannon attacks, MessageLabs reports.
By contrast, large-scale virus attacks are on the wane. On average only one in 98.4 emails contains a virus in August, compared with July's one in 96.6 emails. MessageLabs uses these figures to support its argument that online criminals are moving away from virus outbreaks and focusing their efforts on more targeted (and financially lucrative) phishing attacks.
Danish managed security firm SoftScan also noted a rise in phishing-related malware last month, but attributed this increase to improved detection techniques within anti-virus scanners. An impressive 89.5 per cent of all viruses stopped by SoftScan were classified as phishing-related.
The percentage of phishing emails stopped by SoftScan has increased dramatically in the last few months, but SoftScan reckons this is due to improved detection rather than any real increase in the number of phishing emails distributed.
SoftScan CTO Diego d'Ambra said: "We have seen several minor outbreaks of Worm.Stration variants during August, but nothing major and virus activity generally continues to follow the trend of remaining low key. Recent enhancements and developments by the anti-virus industry to their scanners has meant an increase in detecting phishing emails as malware, as opposed to spam. This gives the impression that phishing has risen significantly, but in actual fact is really due to the re-classification from spam to malware."
The Anti-Phishing Working Group (APWG) identified 9,255 phishing sites featuring 130 brands in June, the last month where records are available. These sites stayed around for an average of 4.8 days before someone pulled the plug.
APWG reports (PDF) that many phishing attacks rely on attempts to trick users into sites infected by malware. The number of such sites surged by 40 per cent between June 2005 and June 2006, an increase attributed to the increased availability of so-called phishing toolkits that dumb down the process of infecting websites with malicious exploit code. ®
Sponsored: Practical tips for Office 365 tenant-to-tenant migration