No frills Rackable makes flashy Terrascale buy
Plain kit, sweet file system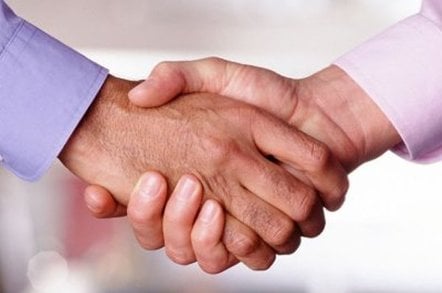 Rackable Systems this week made an unusual acquisition for a no nonsense server vendor. It bought flashy storage software maker Terrascale for $38m in cash.
You don't expect a company such as Rackable to go this deep with its software products. Rackable is kind of a like a revitalized Dell, selling cheap systems by the hundreds to major service providers such as Yahoo! and Microsoft. If sophisticated management software is what you want, then you look to an IBM, HP or Sun Microsystems as a supplier.
That's the unusual side of this deal.
On the other hand, this could be one of the more practical moves we've seen from a server vendor in a long time. Rackable has been looking to increase its storage sales at a quicker clip. In its most recent quarter, Rackable saw storage sales jump to account for 11 per cent of its $89m in revenue - up from 7 per cent in the same period last year. Having Terrascale's wares on its side could help accelerate the storage push.
Terrascale sells a combination of storage appliances and file system software to improve the performance of data sharing in large clusters. The company's main pitch centers around alleviating the I/O bottlenecks that arise out of connecting hundreds of x86 servers to limited numbers of storage systems.
"Leveraging best of breed hardware components, bundled with Terrascale's TerraGrid cluster file system software, individual Storage Bricks - ranging from 740 Gigabytes to 5.0 Terabytes of formatted, usable capacity - deliver in excess of 150 Megabytes per second I/O to Linux clusters," the company says in its best marketing speak. "With TerraGrid, multiple Storage Bricks, each of which is presented to cluster nodes as a 'virtual disk', can be combined to create a single (up to 18 exabytes = 18 million terabytes) global name space file system that spans all bricks assigned to a specific configuration. TerraGrid dynamically layers data across the bricks to load balance I/O, and aggregate throughput into the file system can exceed 10 GigaBytes per second!"
We're talking about a company very excited by its own products!
Like Rackable, Terrascale plays in the high performance computing market, making the two companies a solid fit.
Rackable also has the option of buying a product Terrascale had under development called Distributed Parity Engine (DPE). It will evaluate the software and fork over $9m if it likes what it sees.
Shares of Rackable have recovered a bit from the devastating blow they took back in July. At the time, Rackable warned that increased competition from the likes of Dell and Sun had slowed its torrid growth rate. Investors erased about 40 per cent of Rackable's per share value following that news, leaving it at $24 per share. The company's share price edged up over $27, following the Terrascale acquisition announcement. ®