O2 closes call records site after security flap
Phreaks like us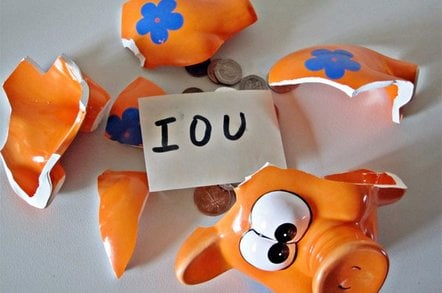 Mobile phone firm O2 was forced to disable logins to its Bill Manager web site on Tuesday following the discovery of a coding error that exposed a serious security breach. The service, which allows small businesses to manage their spending on mobile calls, was suspended after it emerged that registered users could see other customers' call records.
Although the security breach was mitigated by the fact the curious would have needed a valid login for the Bill Manager web site - and even then they wouldn't be able to see billing information - it still represents a serious security flaw. Bill Manager is a bill analysis application, designed to let users look at call traffic profile, identify trends and look for anomalies. The application doesn't give direct access to billing details.
Reg reader Russell stumbled across the flaw when he logged in to look at call records for his company. He notified O2, which acted promptly to shut down the site until the security breach was resolved. The scope of the breach was extensive, Russell told El Reg. "When I was logged in earlier, there were 600 pages worth of company names listed. Anyone registered with one of those could view details," he explained.
"I could look at call spend, minutes used, which numbers were assigned to which company (often tagged with a name and a department) and could probably have viewed itemised billing details for each user going back at least three months."
Using the loophole in the site, it would have been possible to write a script to pull a list of mobile phone numbers assigned to particular firms, along with details of the calls made using those numbers over the last three months. In most cases, the name and department of the person making calls was also readily available.
"Considering there were some huge accounts on there (think £360,000 a month), that's a lot of data, and would have been invaluable to competitors," Russell commented. A raft of social engineering pranks and the ability to make nuisance phone calls or target SMS spam at specific individuals in specific companies might also be possible with the benefit of this data, he added.
Russell was able to access this information through a simple URL manipulation that allowed him to elevate his privileges to view information on the site. He supplied O2 with full details of the breach so they could replicate the problem. Within an hour of receiving Russell's initial warning O2 suspended access to the site. Russell praised O2 for dealing with the security issue he highlighted promptly and professionally.
O2 replaced logins to the site with an apology. "From time to time it is necessary to 'bring down' the website in order to upload data, commence production processes or add essential upgrades. O2 will always endeavor to minimise these times and we will do our best to make sure the site is available during peak demand periods," the notice stated.
Prompted by questions by The Register, O2 issued a statement clarifying that access to the site was temporarily suspended because of an "isolated security problem". It apologised to customers for any inconvenience. O2 hopes to restore the service later today (Wednesday).
"Bill Manager, O2's online bill viewing service, has been taken offline temporarily due to an isolated incident that raised security concerns," the statement said. "O2 took immediate action to shut down access to the site to ensure no risk to our customers' security while we add additional security features. It is important to note that this was a one off incident and no financial details were exposed. We would also like to reassure customers that their bills are unaffected. We apologise for any inconvenience this causes our customers and Bill Manager will be up and running again by the end of Wednesday."®