New guard take over at Morse
Make me feel brand new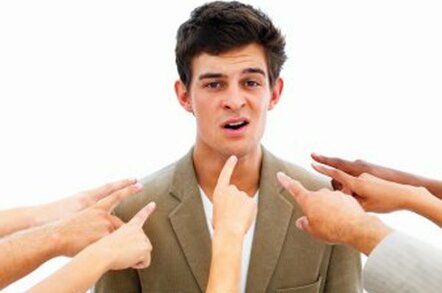 Morse is splitting in two and promoting the bosses of two of its acquisitions to lead the new units, the firm said in a statement today.
Announcing the firm's results for the year ended 30 June 2006 today, Morse chairman Richard Lapthorne said it was getting near the end of its long period of catalysis and would soon be the services firm it was trying to be.
Part of the success in this transformation, he said, was attributable to the firm's acquisitions. One of them, Monitise, was about to launch a key product so would be split off into a separate business and run by the firm's co-founder, Alastair Lukies.
Once a traditional IT reseller, the other bit of Morse was now being marketed as an "advisory and execution business", complemented as it had been with the acquisitions of various consulting firms. One of them, CSTIM, was giving its CEO over to run the whole of what Morse refers to as its core business.
This core has been refashioned somewhat in recent years. Alongside the services acquisitions, its French and German operations have been sold because they proved difficult to transform into high margin services businesses.
Margins had improved as a result, the results showed. Operating margins were up 34 per cent to £7.4m. Profit before tax on continuing operations (the German unit has just been sold) were up 17 per cent to £8m.
However, the firm admitted these could be better: "We believe this business can, and should, move to operating margins that are consistent with other established advisory and execution firms and we therefore aim to match or exceed industry benchmarks and double the margin percentage from their current level in the medium term," said the financial statement.
The implication was that this would be achieved as the firm completed its transformation into a services firm.
"With the focus on delivering the final pieces in establishing Morse as an advisory & execution business...we are confident of good progress," said the chairman's statement.
That transformation was indicated by the proportion of gross margin that Morse derived from services, which was 66 per cent, said the statement.
But it was not possible to see clearly how well this transformation had taken shape. As services bring in higher margins anyway, they should be expected to show as a higher proportion of gross margin even for a traditional firm still relying on its old hardware sales model to make the numbers.
The firm did not say what proportion of revenues came from services, though again this would be expected to have been lower for a firm that still made a lot of money from selling product, which indicates the difficulty that a listed firm has making a transformation from high-revenue, low margin product sales to low-revenue, high-margin services.
Group revenues were down 4 per cent to £297m. Almost half of this came from "UK technology and integration", which means the sale of computer hardware, software and associated services like installation. But these again were not split out, a spokeswoman for the firm said, because it was not relevant to do so any more.
It was a "client driven model", she said, which made Morse present its figures this way - because clients nowadays want services that include the sale of products to satisfy a particular business need.
Rather than provide a detailed breakdown of Morse's figures to demonstrate the success of this transformation, a gross margin analysis should be enough, said the spokeswoman. And this success could be seen in the share of gross margins derived from services, which was approaching its target of 70 to 80 per cent.
It has indeed acquired competent consulting and application development businesses. But as operating margins are at up to half the industry benchmark, it would suggest that a lot of Morse's services business is still coming from lower-margin areas tied to product sales. Or that there's a lot of hardware pulling the average down.
The firm's revenue split supports this idea, with almost half its business coming from the sale of server, storage and networking products and associated services. It is only natural that the numbers would be skewed, with hardware making the high end consulting looks lesser. Almost a third of revenue (£93.2m) came from management and business consulting.
Morse had meanwhile spent £5.4m developing Monitise's mobile banking software over the last two years. Lapthorne reckoned the investment was about to pay off.
"This has now been developed to the point of commercial roll-out and justifies its own separate business organisation," he said. This would indeed help push the firm's margins up a great deal.®
Sponsored: Minds Mastering Machines - Call for papers now open