Toshiba's Zune-branded player made public
'Hello from Seattle...'
The US Federal Communications Commission (FCC) has approved a Toshiba-made digital media player that look exactly like the pics that have surfaced of Microsoft's Zune gadget. The test filing confirms the device comes pre-loaded with an 802.11b/g wireless network adaptor - and clearly show the Zune logo.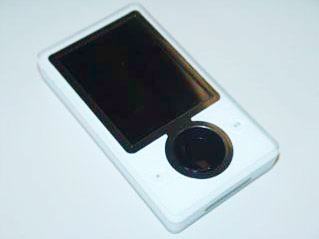 Look familiar?
Devices have to go through an FCC certification process to prove they don't interfere with other systems. Toshiba requested its "HDD portable audio player" be tested for certifcation in July this year.
In addition to the Wi-Fi module, the test details reveal the device Toshiba submitted has an FM tuner, a 1.8in, 30GB hard drive and a 3in LCD for navigation and video playback. The device has a USB port, not only for transferring data from a PC but also to allow it to connect to a TV-out dongle.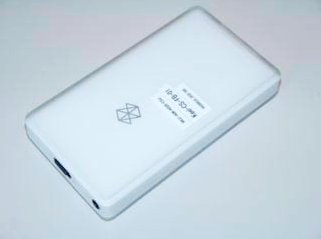 Where have I seen that logo before?
Ah, yes...


The filings reveal Toshiba will produce three models of Zune: one white, one black and one brown.
The only references to Microsoft are the Zune logo on the back of the device and, in a mock-up of the labelling that the device is said to sport on its rear, the words "Hello from Seattle..."
MS' broader partnership with Toshiba as revealed back in June. Then the two companies joined with other Japanese firms to announce an alliance formed with the intention of knocking Apple's iPod off of its market leadership pedestal. ®