Pentagon hacker says charges have been manufactured
Claims US arguments 'falsely constructed'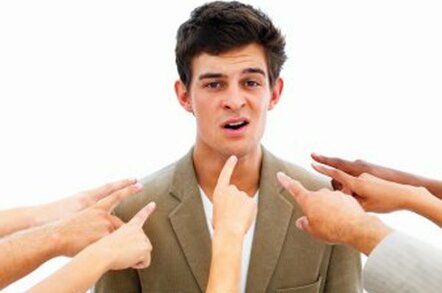 The hacker at the centre of an extradition storm after he broke into the US Military and NASA computer systems has said the charges against him in the US have been manufactured to ease his extradition there.
"For it to be extraditable under their computer laws in America you have to have caused $5,000 worth of damage and lo and behold they say that every computer I was on I caused exactly $5,000 worth of damage so it is patently a falsely structured argument," Gary McKinnon told OUT-LAW.
McKinnon makes the claims in OUT-LAW Radio, a new weekly podcast from OUT-LAW launched today.
Home Secretary John Reid signed McKinnon's order for extradition to the US in July, a decision McKinnon is now appealing. McKinnon's lawyers have warned that not only could he face a secret military trial with no right of appeal, but that he could even be sent to detention camp Guantanemo Bay.
"At first I laughed when this was first raised, I said 'come on, don't be ridiculous', but as someone pointed out most of the people if not all the people have never even proven to have been terrorists and they've been languishing there for years," McKinnon tells OUT-LAW Radio. "Whereas allegedly I've directly attacked military networks, so that put it in perspective for me."
McKinnon admits accessing the secret computers in 2001 and 2002, saying that he was looking for – and found – evidence of alien life and reverse-engineered alien technology. But whereas UK prosecutors said that he would serve community service, US prosecutors are publicly threatening him with sentences of up to 70 years in jail.
McKinnon argues that he should be tried, but that it should be in the UK, where the offence was committed. He says that he was working with very basic hacking tools from a simple internet connection, and that the only reason he was able to access systems was because security was so poor.
"When you look at the fact that my method for gaining entry was scanning for blank passwords, technically you could say that there was no security to begin with," he said.
Hear the interview: OUT-LAW Radio
Copyright © 2006, OUT-LAW.com
OUT-LAW.COM is part of international law firm Pinsent Masons.
Sponsored: Webcast: Build the next generation of your business in the public cloud