Welsh Assembly to be investigated over RIBS contract
EC to probe 'unlawful behaviour' claims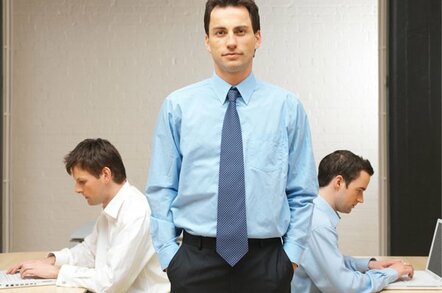 The Welsh Assembly Government is to be investigated by the European Commission following claims of unlawful behaviour under state aid rules in its awarding of a contract to BT to upgrade 35 exchanges in Wales that had previously been excluded from the telco's national ADSL implementation on economic grounds.
The contract forms part of the £13.4m Regional Innovative Broadband Support (RIBS) initiative, which is the final stage of the Broadband Wales strategy to ensure 100 per cent broadband coverage in Wales by 2007.
The complaint has been brought by WBNet Ltd, a family-run company in Monmouthshire which in 2004 began offering a 2Mbps SDSL wireless broadband service to businesses and communities across that county.
Most commercial broadband services offered at present, including those offered by BT, are based on ADSL, which offers slower upload speed than it does download speeds. Using SDSL, broadband providers can offer a service where the upload speeds and download speeds are the same.
WBNet invested more than £300,000 of private funds, which the directors raised in part through mortgaging their homes, into setting up the infrastructure required for the service, including the installation of seven masts around Monmouthshire.
The company also had its own internet backbone connection into the Telehouse co-location facility, giving it network capacity for a 10Mbps service, which according to the definitions used by Broadband Wales in its January 2005 strategy document, means that the company was capable of providing second generation broadband services to a rural user base.
The project was supported by Monmouthshire County Council, and WBNet received a grant through the Welsh Development Agency (WDA) offsetting seven per cent of its total project costs.
WBNet chairman Joss Goodall told Ping Wales: "Our grievance stems from the fact that in May 2005, we received clear and written assurance from the RIBS team that their project would not in any way interfere with our business."
In this letter, which has been seen by Ping Wales, a representative of the Broadband Wales unit states: "The RIBS project does not intend to fund broadband services in areas of Wales where there is already first generation (512kb-2mb) [sic] broadband provision, namely where telecommunications companies, such as yourselves, have decided to address the problem independently."
Up until 15 March 2006, one day after BT had been announced as the Assembly's preferred supplier to the RIBS project, the Broadband Wales website stated: "The project will focus on filling gaps where no form of broadband service is currently available and there are no plans to make broadband available to these areas by existing providers."
Although this webpage is still accessible, reference to this statement cannot be found on the new RIBS website, which was set up after the WDA was absorbed into WAG, and the new department for enterprise, innovation and networks (DEIN) created to take its place.