Fayrewood buffeted in first half
Considering options - not the nice kind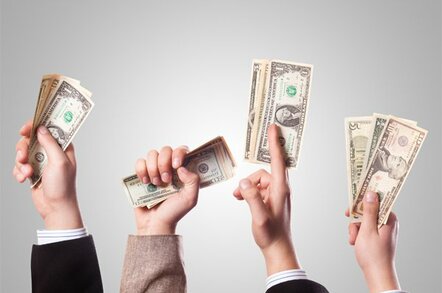 Fayrewood Plc hit heavy weather in Europe in the first half of this year, leaving management considering "options" to maximise shareholder value.
Interim results released today show revenues of £210.05m for the six months ending June 30, down 11.9 per cent on the year. The previous year's figures include £56.5m from discontinued operations at ComputerLinks Group. Pre-tax profits were £2.96m, down 75 per cent on the year.
The distributor complained of "increasingly testing market conditions Europe wide," but boasted of reducing its indebtedness through improved working capital management.
Fayrewood saw better than expected performance in France, but Spain was tougher. Its UK-based Interface Solutions business did not show the progress expected, and losses increased year on year. Core enterprise products business was "largely satisfactory" but consumer was not.
The management said "operational changes can be expected over the coming months" though it gave no hints of what changes, exactly. In its outlook, it added it was "examining a number of options for the group with the aim of maximising shareholder value."
While Fayrewood expects a strong performance in the second half, it does not expect it will recover the shortfall seen in the first half.®
Sponsored: Minds Mastering Machines - Call for papers now open