Union boss proposes ethical offshoring
Pay your employees after you sack them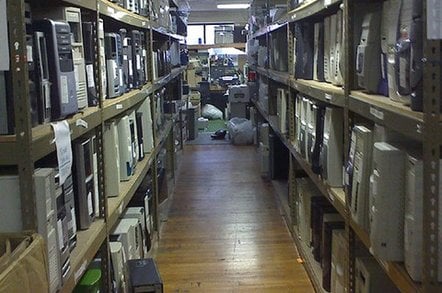 Trades Union Congress general secretary Brendan Barber has proposed that employers who transplant British jobs oversees should take some responsibility for the holes they leave in the economy and peoples' lives back home.
They should do this, he wrote in today's Financial Times, by taking out insurance to cover 70 per cent of the former wages of those employees whose jobs they outsource. The cost of this would be only four or five per cent of the savings made by outsourcing, he said US experts had figured.
Barber took a clear swipe at those of his union colleagues who have exploited the xenophobic fervour that has been allowed to infect this country's politics to protect their members' jobs.
"There is nothing progressive about a position that denies development opportunities to those less fortunate than ourselves," he wrote.
And he mocks the blind adherents to the free market faith: "This fatalism is almost quaint in its echoes of old-fashioned Marxists who used to say that nothing could be done by governments of the left to tame the excesses of capitalism."
The UK is all very well, he says, for those corporations who like its low redundancy pay, limited consultation and the low expectations on those who've had their fill, but what about the people?
Those dislocated areas of Britain that are still smarting down the generations from the short sharp shock treatment administered them under the matronly care of Margaret Thatcher tend to be excluded from these debates.
Hence Barber's reference to the now defunct Rover, whose former employees have typically found themselves earning £3,500 less in whatever new jobs they found since Rover's old owners drove off into the sunset with the spoils.
More could be done yet to train and reintegrate discarded workers into the economy before they drop out of society, is the gist of what Barber says.
The cost of this, just as economists argue for a carbon tax to reflect the true cost to the environment of our polluting industries, should be carried by those firms who do the outsourcing, to reflect the true cost to society of their exploitation.®