Troubled Dell in PC price hike shocker
Set your wallet to stunned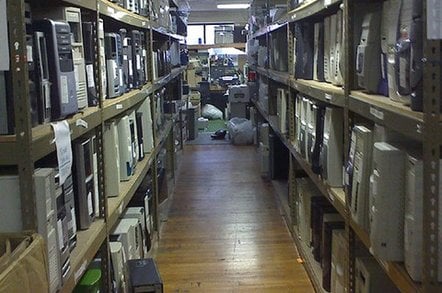 Pity if you will poor old Dell: its Q2 financials had shareholders sobbing uncontrollably over their Dimensions as management declared that the company's woes "primarily reflect aggressive pricing in a slowing commercial market worldwide".
We can confirm, though, that Dell's disaster recovery plan does not include cutting margins to compete with other manufacturers' aggression. Quite the opposite, in fact: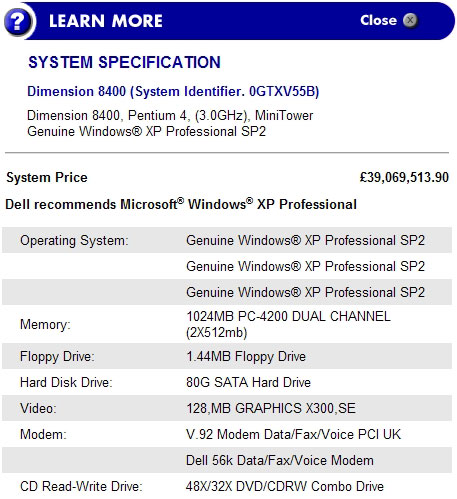 Good Lord. In case you were wondering, for that price you can get around 43,450 2GHz Intel Core Duo iMacs with 20in LCD screens and still have enough change for a hearty lunch. We await Dell's Q3 results with interest. ®
Bootnote
Thanks to Nick Bridgland for spying Dell's new pricing regime.
Sponsored: From CDO to CEO