US tweaks airbag snitch rules
Crash! the data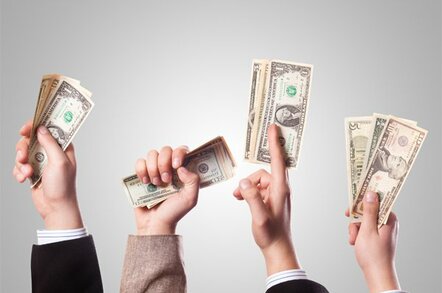 From September 2010 car makers must inform US drivers of the presence of crash recording technology in new cars that they buy.
Revised guidelines from The US Department of Transportation's National Highway Traffic Safety Administration (NHTSA) (PDF) do not insist on the inclusion of event data recorders (EDR) in new cars. But privacy advocates are concerned that information captured by the technology could be abused. Notification through the small print in owners' manuals will leave most in the dark, they argue. Information might be used to pressure car owners into dropping insurance claims, for example.
"They basically punted on the privacy issues," Jay Stanley, a privacy expert with the American Civil Liberties Union (ACLU). "This is a technology that is powerful and rapidly advancing and we need to bring our laws up to date."
Road safety groups and insurance firms have long lobbied for compulsory recorders in cars, while auto makers have favoured a voluntary approach. Despite this reticence, EDRs are fast becoming standard issue in America. General Motors, for example, outfits all new vehicles with recorders, and two-thirds (64 per cent) of vehicles hitting the US highways last year featured electronic recording technology linked to airbags.
EDRs capture crash data in the few seconds before, during and after a crash. They do not capture data unless the collision is severe enough for the airbag to open.
The NHTSA specifies the information to be gathered by the "black box" and who is entitled to access it. EDR measurements include vehicle speed and acceleration, braking, if seat belts are active and some airbag functions. Uniform crash information data will assist police in determining the causes of car accidents and contribute to research into improving highway safety. The NHTSA also expects the new rules will improve automatic crash notification systems currently under development. The revised rules call for recorders to be more durable, to better withstand crashes.
The federal regulation will apply to all passenger vehicles and light trucks. Regulations for larger vehicles will be considered separately. Car makers have a long lead time to comply with the new guidelines and to make sure the inclusion of the technology is noted in owner's manuals, starting with model year 2011 cars. ®
Sponsored: Quit your addiction to storage