Wanted: Reg hardware hackers for set top fun
What Peter Dawe did next
Exclusive Fancy yourself as a hardware hacker? Peter Dawe, who brought the internet to the UK in the 1980s when he founded Pipex, the country's first ISP, is looking for a few good women and men to experiment with his latest venture the Babelbox. He also gave us a sneak run down.
BabelBox is effectively a Linux-based "set top box", designed to be tinkered with. There's on board video and audio processing, analog and digital video in and out (to SCART or VGA), Ethernet, a mike, and an infra red port. What you do with it is therefore up to your imagination.
It's a bit of a departure for Dawe, but then he's rarely been either idle or predictable. After Pipex, he started Europe's first interconnect LINX, and in 2001 broke the cartel pricing on bandwidth by selling dark fibre. For this, and for setting up the Internet Watch Foundation, he was awarded the OBE. And that's something that eluded The Goodies for many years.
(Right now, he's also devising a solar powered water pump for developing nations, amongst several other projects.)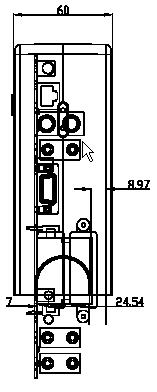 BabelBox is a bet that broadcast TV will go the way of the net, and the mobile phone industries, says Dawe. The major providers initially adopted a "walled garden" approach in the early days of the internet - AOL only recently abandoned it - and having been burned with WAP, mobile networks are finding only tepid interest in their closed content for their 3G networks. He acknowledges that if broadcast TV becomes cryptographically encoded, BabelBox is not going to be able to decode it.
And some of the uses Dawe hopes people will find for the box are imaginative, to say the least. He's hoping MythTV, the Linux digital video recorder, will be ported, and he can see it playing audio or video content stored around the home network - as a kind of DIY SlingBox. But he also envisaged the BableBox finding a home as a karaoke machine, or as the interface to a universal remote control.
"Imagine picking up any remote control and you'll get a menu telling you what to do next," he said.
The microphone is included so VoIP applications can be written.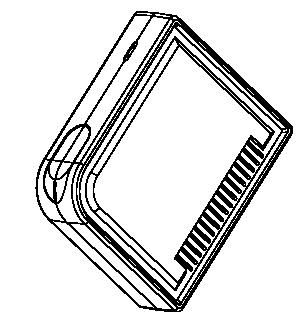 The key, however, is the price. BabelBox starts at under £149 and in time, given sufficient volumes, will be almost a giveaway item for retailers to bundle. To get to this price point meant making some sacrifices.
There's no Wi-Fi or Bluetooth, but more unusually, there's no USB port either. Babelbox has PS/2-style connectors for wired keyboard and mouse, and an iRDA port instead. This wasn't just for cost reasons, Dawe told us, but simplicity. "The engineering people tell me I'm mad and the support people tell me I'm a genius. But we wanted a deterministic environment - we wanted to know exactly what was attached to the box which makes support costs lower," he says.
"For the serious geek, there's a PCI bus to play with."
The other drawback is that there's no memory management unit - it really is a basic ARM chip, a Sigma 8610 video controller, 64MB of RAM and 128MB Flash, running uCLinux. Then again, it consumes just 6 watts of power, and is fanless, and so totally silent.
So it's an IPTV box that doesn't do DRM or support HDMI, Dawe readily admits. He does however, point out that flatscreen TVs are overpriced, and people who attach a cheap computer monitor LCD to a FreeView box via the BabelBox, will be quids in.
Got a suggested use? Here's what to do.
Send your CV and development idea to innovation (at) dawevision.co.uk -We'll help judge the best, and the best three entries get one of the first Babelboxen due at the end of the month, and a developer's kit.
Good luck. ®