Hauppage takes aim at Slingbox with TV Anywhere
Cheaper, but not digital
Hardware sites appear to be going crazy for Hauppage's TV Anywhere, a system that brings together the company's USB-connected TV tuner and Orb video streaming software, all for just £100. However, we don't think Sling Media, make of the Slingbox, needs lose any sleep over it just yet.
Over here, the Slingbox is more expensive - it's around £185 - and can transmit content to PCs only. US users can stream broadcast TV to Windows Mobile 5.0 and, soon, Macs too, but these platforms aren't available to British Slingbox owners just yet.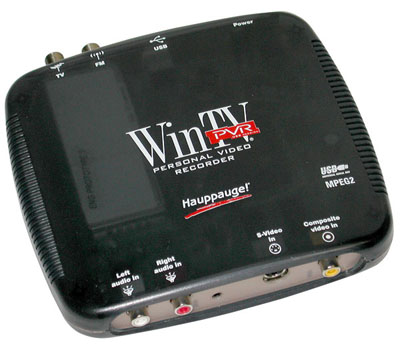 Slingbox still has the edge over the Hauppage set-up, though. Firstly, it's got a digital tuner - the Hauppage PVR2 box is analogue. Crucially, though, you don't need a PC to host Slingbox - it's a standalong product. Not so the Hauppage offering, which has to be connected to a PC running 24x7 if you want to watch local telly from anywhere in the world.
TV Anywhere does allow you to stream your MP3s and photo slideshows, but Slingbox can tap into other video sources, such as Sky boxes and DVD players, not only taking their output but controlling the devices too.
Both products share one thing, however: they're both sold exclusively by UK retail chain DSG - aka Dixons. ®