Windows Live suffering from 'paralysis,' says Microsoft Ex
Technorati RSS feeder walks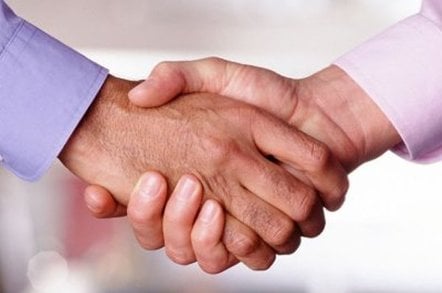 Microsoft's "prestigious" Windows Live project has suffered a minor set back with the exit of ex-Technorati geek Niall Kennedy after just four months.
Kennedy is leaving Microsoft to run his own company and has fingered a combination of bureaucratic inertia, attention defecit disorder and budget cuts at Microsoft as extra motivation for fleeing. He said there was a tightening of the corporate belt after Microsoft took a bashing from Wall Street earlier this year when it revealed a massive $2bn spending program to catch up to Google and others.
According to Kennedy's blog: "Windows Live is under some heavy change, reorganization, pullback and general paralysis and unfortunately my ability to perform, hire and execute was completely frozen as well."
Kennedy continued: "If we had the resources I truly believe we could have tackled the number of users Hotmail, Messenger, Spaces, or even Internet Explorer might supply, and then ask for more by opening up the platform to the world. I was able to borrow resources here and there, but there was no team being built around the platform in the foreseeable future."
With that parting shot, it would seem Kennedy has closed off the option of returning to Microsoft should his new venture fail.
A self-confessed ARSE feed syndication geek, Kennedy joined Microsoft from Technorati in April. The plan was to work closely with Microsoft's Hotmail storage team on scalability and the Windows Live Alerts team to make sure users can customize the way they receive content. Kennedy's vision was for users to access content from virtually anywhere on a variety of host devices.
While the Windows Live ship will continue sailing without Kennedy, the loss will do little to dissuade outsiders that Windows Live is being driven more by marketing exuberance than engineering excellence and strategic consistency. ®
Sponsored: Becoming a Pragmatic Security Leader