Brits adopt 'safe surfing' habits
Confidence grows but viruses remain a problem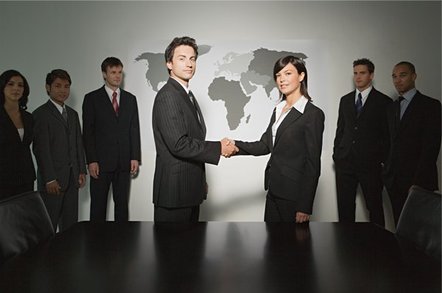 Nine in 10 Britons take security precautions when surfing online, according to a new survey which goes against previous research that suggested Britain was a nation of cyber-security slackers.
The upbeat poll of 2,000 Brits, commissioned by the British Computer Society (BCS), also found that 92 per cent of online shoppers take active precautions to protect themselves against fraud. Two in three people (64 per cent) have internet access at home.
The BCS reports that its study "demonstrates growing public confidence in the safety of the internet". Shoppers spend an average of £164 per month online. The number of Brits who have purchased over the last 12 months increased from 15.2m to 17.4m.
BCS chief executive David Clarke said: "The fact that the British public are ensuring that their computers are protected from the potential pitfalls of the internet is very encouraging. Installing anti-virus software and a firewall is vital; likewise using a dedicated payment service, or secure payment area of a website when purchasing online. Without taking these precautions, users can run into many problems including losing files or releasing personal banking information."
The study looked at how consumers used home internet access. Two in three (65 per cent) said they used the net for online research or learning, while online purchasing (58 per cent), reading information or news online (46 per cent), and online banking (43 per cent) also came out as popular online activities.
However, 32 per cent of those polled still cited concerns about the security of online banking as a worry, against 34 per cent who were happy to run their accounts online. A significant minority (eight per cent) claimed to have been a victim of online fraud while 42 per cent said they'd been a victim of viruses or spyware infestation. One in five said they had lost data as a result of a computer virus.
The BCS maintains a website about the latest net security threats which can be found here. Get Safe Online also serves as a useful resource for net safety tips. ®