HTC's 'Muse' music phone played out?
Rumours of death
HTC has knocked its 3G music phone, codenamed 'Muse', on the head, it has been alleged. The handset first surfaced in November 2005 as an HSDPA-equipped device with 4GB of built-in Flash memory for music storage.
Well, if the "whisper of information from an insider" heard by PocketPC Thoughts this week is anything more than a ruse, it looks like we won't get to see the device after all.
Last year, Muse was said to sport a 240 x 240, 65,536-colour display and a flash-fitted 2.1 megapixel main camera. It was said to contain integrated stereo speakers and an FM radio. Wi-Fi and Bluetooth were part of the spec too.
From the picture, it seemed likely that Muse was also a slider phone.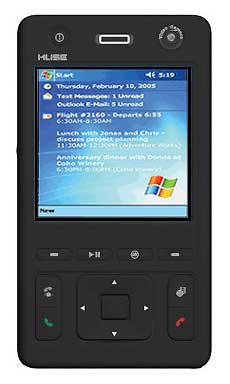 HTC never officially announced Muse, so it's entirely possible the handset was simply one of many designed but never brought to market. That said, rumours of its death may have been greatly exaggerated, so we'll reserve our judgement for now. ®
Related review