Windows on Mac: BootCamp vs Parallels Desktop
How to run the 'other' operating system...
Hats off to Apple, BootCamp is a nicely wrought utility. It's delivered through BootCamp Assistant (BCA), which does its level best to make the Windows XP installation process as smooth as possible. The download incorporates almost all of the drivers you'll need for Apple's hardware, and BCA makes an installer disc for you. Once that's done, the utility dynamically repartitions your hard drive without forcing your Mac OS X partition to be reformatted, saving you (hopefully) from having to back up your data and applications, then reinstalling them again after you're reinstalled Mac OS X. As ever, Apple's UI is simple and easy to grasp: just drag the boundary between the two partitions to set it. As you go, the window always tells you how much free space you have.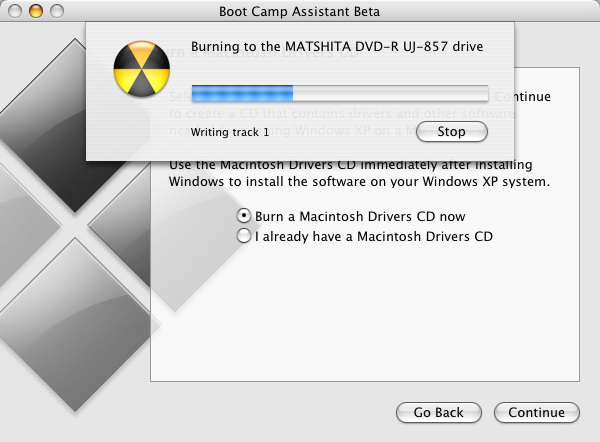 If you tire of Windows, BCA will also remove the Windows partition, destroying all your Windows apps and data. Back to the install, once BCA has repartitioned your hard drive, it asks you to insert your Windows XP disc - Home Edition or Professional, but they must both be Service Pack 2 - and then restarts our machine from the CD.
Sponsored: How to Process, Wrangle, Analyze and Visualize your Data with Three Complementary Tools