Zune 'final design' slips out, sort of
Putting the 'mock' in 'mock-up'
Microsoft's first Zune-branded device will launch in the US just ahead of the Thanksgiving break, rumour-mongers are claiming on the web. Oh, and it's going to have a 60GB hard drive. Or maybe a 30GB job. Or maybe both, in different configurations. And there'll be different colours... And... And... Enough already, here's what the Windows Media Player-integrated beast will really look like...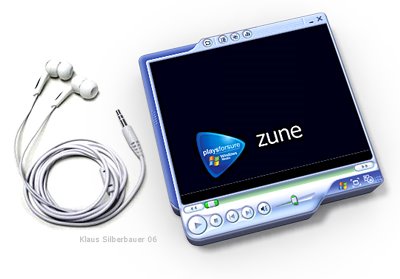 Top marks to Danish designer Klaus Silberbauer for putting the 'mock' in 'mock-up' with his reveletion of Zune's final design, posted today over at his blog. Sir, we salute you. And if Apple ever asks us who should succeed its industrial design guru, Jonathan Ive, we know who to suggest. ®
Sponsored: What next after Netezza?