Xploder to blow up PS2 games to HD resolution
GTA@1080i, anyone?
Why spend 600 quid PS3 when you can pump out HD-resolution pictures from your old PS2 for a fraction of the price? That's the question Xploder.net asked today after announcing an HD upscaler product for Sony's current but soon to be displaced top-of-the-range console.
Dubbed the HDTV Game Player, the gadget coverts the PS2's output into 720p or 1080i. The Game Player hooks up to your HD TV using an RGB component-video cable. Xploder said the device will provide "crystal clear picture quality... for all PS2 games". It'll also improve the image quality of games played on regular-resolution TVs, the company claimed.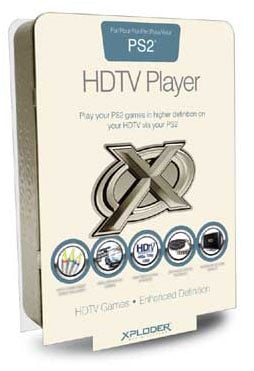 Xploder will offer both PAL and NTSC versions of the HDTV Game Player. It will also output via a regular VGA cable to a computer monitor. PS2 users select the resolution they want on the console - the choices are saved to memory card.
The device is due to ship on 1 September, but its price has yet to be set - check out Xploder's closer to the time. ®
Read Reg Hardware's HD TV UK guide here
Sponsored: What next after Netezza?