Investors slaughter Rackable on Q3 sales slowdown
Intel, AMD, Dell and Sun blamed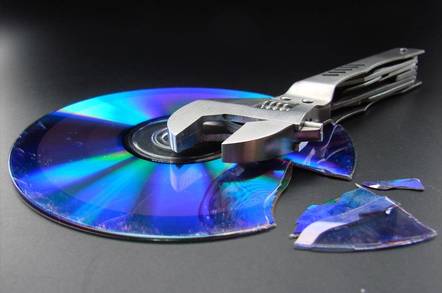 Rackable Systems today learned its toughest lesson since becoming a public company - imperfection doesn't cut it when you're supposed to be a darling.
The server maker's rags to riches story started to rag up again after management frightened investors with a modest third quarter outlook. Executives told financial analysts that server sales have started to slow. That whiff of weakness was enough to send Rackable's shares crashing down 30 per cent in after-hours trading.
Rackable went public back in June of 2005 with a modest $12 IPO. Things didn't stay modest for long though, as shares of Rackable shot up to $56 in April of this year.
Investors warmed to the seller of cheap server and storage systems, especially when it flashed extreme growth and a customer list boasting the likes of Microsoft, Amazon.com and Yahoo.
Over the last couple of months, investors cooled on Rackable, sending shares down into the mid-$30 range. Following today's news, however, Rackable plummeted to $24.69 per share, at the time of this report.
The weak third quarter forecast actually came as Rackable announced second quarter results. It reported $89m in Q2 revenue - a 102 per cent jump over the $44m posted in the same period last year. Rackable also posted a profit of $5.3m as compared to a profit of $1.2m last year.
"We are pleased with our performance in major accounts, and we also made substantial progress in our efforts to diversify our revenue base," said Tom Barton, Rackable's CEO. "Also noteworthy, our storage product revenues in Q2 represented approximately 11 per cent of total revenues, up from per cent in Q1."
The Q2 positives drifted away as Rackable executives talked up expectations of higher sales, marketing and legal costs in the second half of the company's fiscal year.
In addition, the company, which sells a vast majority of AMD-based systems, noted that Intel's introduction of the new Woodcrest version of Xeon seems to have delayed large purchases. "We have seen a lot of customers, including major customers, really evaluate the next round of decisions between Intel and AMD," one executive said, during a conference call with analysts.
Rackable's dependence on AMD's Opteron chip has caused other problems as well. The company noted increasing prices for the DDR memory used with current versions of Opteron and said that systems from Sun and Dell have made life more difficult. Moving forward, Rackable expects Intel-based servers to account for a larger portion of its overall sales.
Rackable has stopped providing a tally of its customer list. The company reckons that it's more focused on selling lots of boxes to few companies than acquiring tons of customers. So it doesn't want to tell anyone how many customers it has anymore. In the past, Rackable has said that Microsoft, Amazon and Yahoo account for a huge portion of its business. ®