Motorola unveils slimmer, 'super 3G' RAZRs
First GSM slider, the RIZR, too
Motorola yesterday launched its anticipated slimline KRZR and RIZR handsets, along with two 3G versions of the RAZR and an high-speed incarnation of its SLVR phone.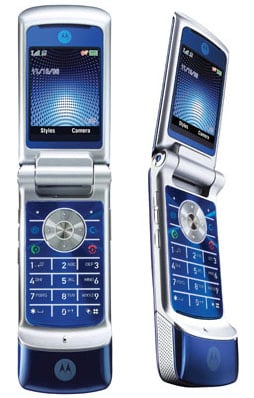 The KRZR K1 cuts 1cm off the RAZR's width, but still crams in a two megapixel camera with 8x digital zoom, Bluetooth stereo audio, a MicroSD slot for memory expansion and EDGE support for faster GPRS downloads into its clamshell case. The handset measures a mere 10.3 x 4.2 x 1.6cm and weighs 102g.
An alternative version, the K1m, drops the 2Mp camera for a 1.3Mp unit, but incorporates a GPS receiver. The regular K1 will ship for GSM and CDMA markets.
The RIZR is Motorola's first GSM slider phone and it too packs in a 2Mp camera feeding the device's 1.9in, 126 x 220, 262,144-colour display. It quad-band GSM radio has EDGE support too, and there's Bluetooth stereo audio in the mix as well. The RIZR has 20MB of on-board memory which can be supplemented with the usual MicroSD card.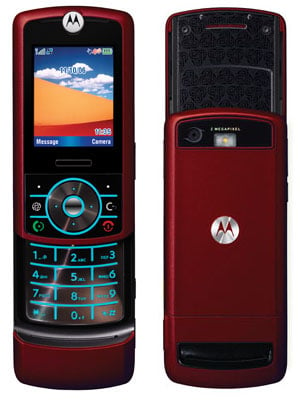 The RAZR MAXX delivers the classic RAZR clamshell styling, but adds a front-mounted VGA camera for 3G video calling. The main camera is the same 2Mp job with 8x digital zoom that Motorola's other new handsets sport, as is the stereo-enabled Bluetooth 2.0 adaptor. The MAXX has 50MB of user-accessible memory.
It's no standard 3G phone - the MAXX aslo incorporates the HSDPA high-speed download system for data transfers of up to 3.6Mbps. Beyond 3G networks it supports EDGE.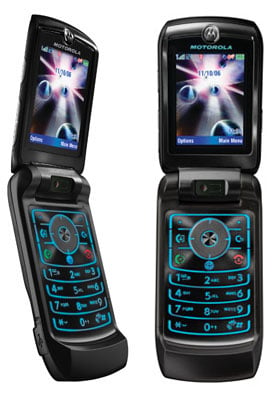 While the MAXX is bigger than a standard RAZR, the RAZR xx, which also supports EDGE and HSDPA, isn't. Likewise, the EV-DO equipped SLVR L7c fits the US 3G technology into the SLVR family's standard casing.
The RAZR xx, RAZR maxx and SLVR L7c are scheduled to ship in Q4. Motorola was less specific about the other handsets, earmarking them all for H2 2006 debuts. Pricing will depend on local network subsidies. ®
Sponsored: Webcast: Why you need managed detection and response