Nokia ships latest n-series smart phones
N93 here at last
Nokia has at last begun shipping its N73 and N93 media phones to its carrier customers, the handset giant said today.
The N73 is Nokia's bid for camera-phone supremacy: it sports a 3.2 megapixel unit with auto-focus, flash, mechanical shutter, 20x digital zoom and Carl Zeiss optics all feeding through to handset's 2.4in, 262,144-colour, 240 x 320 display. The camera can grab 15fps video at 352 x 388.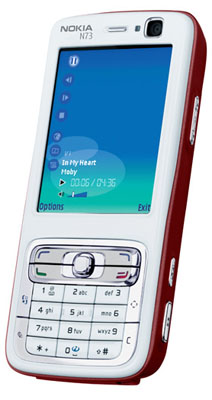 Nokia said it's offering two N73s: one with 3G, the other with a quad-band GSM/GPRS/EDGE radio. The 3G model has a front-mounted VGA camera with 2x digital zoom for video calls. There's 42MB of on-board memory and a MiniSD slot so you can add more.
The handset has Bluetooth 2.0 on board, a music players and all the personal information management features you'd expect from a modern smart phone, all in a 11 x 4.9 x 1.2cm, 116g package retailing for around €400 (£273/$507). Nokia is offering the phone in silver/purple, white/red and white/brown colour schemes.
The N93 is more about video than still photography. It too has a 3.2 megapixel camera with Carl Zeiss optics and autofocus, but this time there's a 3x optical zoom as well as the 20x digital zoom. It'll do 30fps video at 640 x 480 - good enough for a standard-definition TV, for which there's a bundled connector cable. The N93 boasts the same 2.4in, 240 x 320, 262,144-colour display as the N73.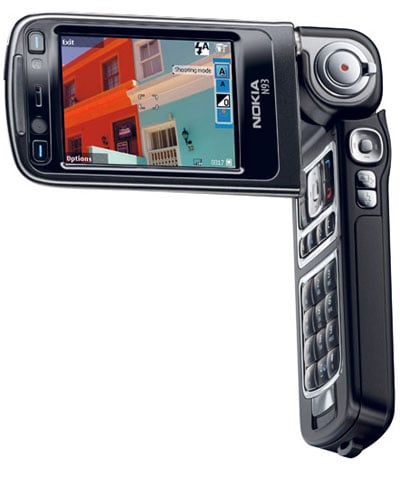 It's got more memory, though - 50MB - and Nokia's bundling a 128MB MiniSD card. The handset incorporates Wi-Fi (802.11b/g) as well as Bluetooth 2.0, and operates over 3G networks.
All this is unlikely to cheap - Nokia didn't say what it's likely to retail for without a SIM, but we expect it to cost rather more than the N73. It's not exactly compact either: it weighs 180g and measurs 11.8 x 5.6 x 2.8cm.
Nokia didn't say which networks have agreed to take on the N73 and/or N93. ®
Related reviews