ESA offers grants for Space Butlins
Orbital tourism is go in Europe
Where American entrepreneurs lead, European bureaucrats are sure to follow, eventually.
And so it has come to pass that, some years after the Ansari X Prize has been claimed, the European Space Agency is looking at ways to encourage the private sector to develop manned spacecraft.
We're being a little unfair: ESA wants to see proposals from companies already planning space tourism projects. Up to three of the best of these proposals will get extra funding of €150,000 each.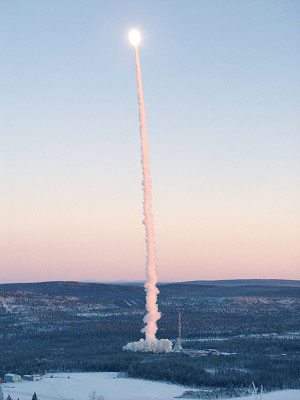 And it isn't just interested in developing a spaceplane or a launcher, but looking at the whole package of space tourism.
The prospective "tour operators" will have to detail the kinds of experiences space tourists can expect. They will also have to consider how prepared the tourist-astronauts would need to be for their holiday in space - will they need to reach certain levels of fitness, for example, and how much training will they need to complete?
The companies will work with ESA's Launchers Directorate - the group within the agency that is working on the next generation launchers.
ESA says the aim is to to help the companies develop technically feasible mission plans and commercially sound business plans to attract investment.
Interested parties will have to register with ESA as a potential tenderer and download application forms from the EMTIS website. ®