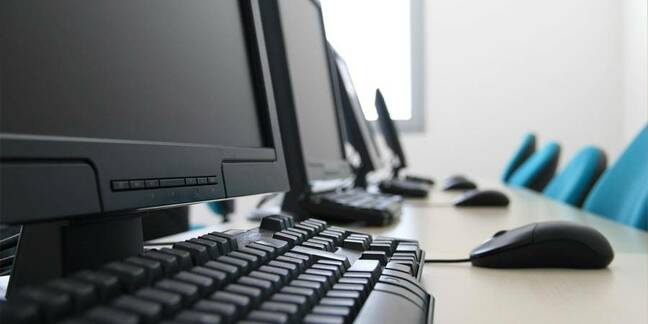 Rather than pointing a finger at itself, Dell has blamed a weakening global economy for its second quarter profit warning issued today.
Dell sees second quarter revenue coming in at $14bn and predicts a Q2 earnings per share figure between 21 cents and 23 cents. It's that EPS range that's the real tragedy for investors. Analysts had been expecting revenue of $14.2bn and a much higher EPS figure of 32 cents.
Dell shares began plummeting the instant word leaked about its second quarter update. At the time of this report, Dell had dropped more than 13 per cent to $19.14 - a new 52-week low.
This marks Dell's second fiscal warning in a row.
In the first quarter, Dell blamed tough competition and its own high prices for missing profit targets.
This time around, Dell has decided to curse the world for its woes.
"These (second quarter) estimates primarily reflect aggressive pricing in a slowing commercial market worldwide," Dell said.
You can bet that financial analysts will give Dell a very hard time over the second quarter drop. The Wall Street crowd didn't seem too convinced about CEO Kevin Rollins' plan to boost Dell's fortunes by lowering prices.
You'll also want to see if the analysts buy Dell's weak economy line. A weak chip sector and warnings from the likes of SAP had investors concerned earlier in the week, but solid results from IBM, Google, and Microsoft seemed to dampen these concerns. IBM's CFO this week noted that he did see a slowdown in corporate spending near the end of the company's most recent quarter but then added, "There is definitely no indication that this is a trend."
Dell will announce the second quarter results on Aug. 17. ®
Sponsored: Webcast: Simplify data protection on AWS